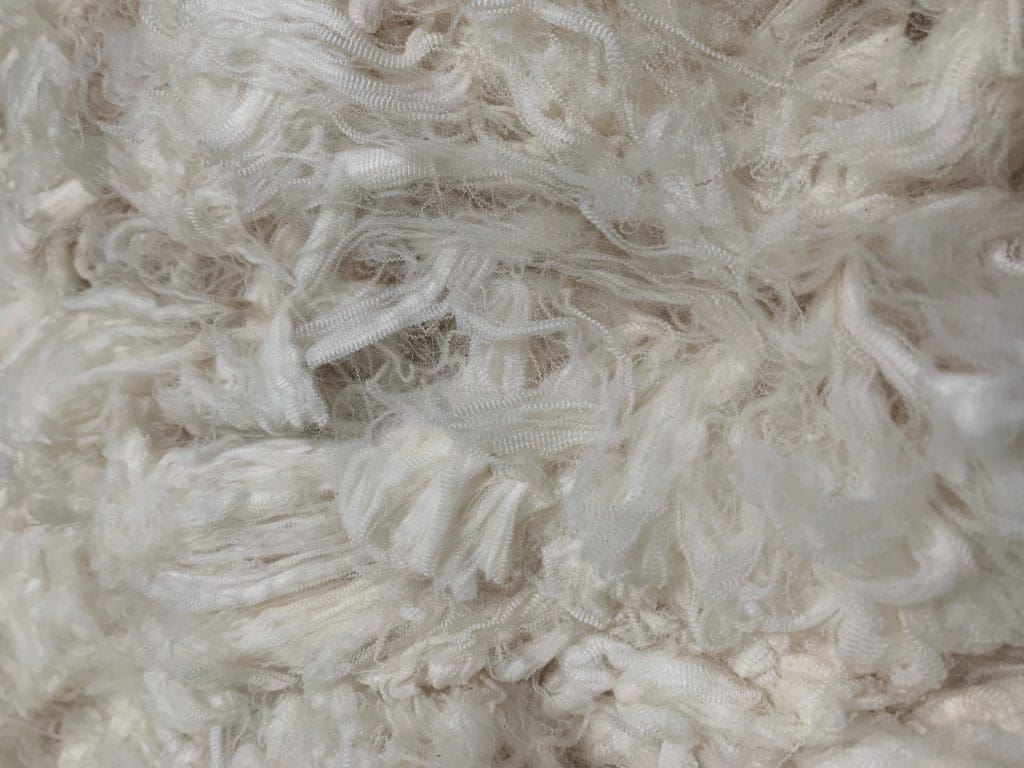 AUSTRALIAN Merino and crossbred wool prices generally improved this week, with the strongest demand continuing to be for finer clips.
The Australian Wool Exchange said the market recorded an overall positive movement this week, although not all sectors of the market managed price rises.
The national offering fell by 5854 bales to 40,402 bales.
"Despite the smaller offering this series, compared to the previous season there has been 79,700 more bales put through the auction system, an increase of 6.2 percent," AWEX said.
AWEX said the strongest buyer demand continued to be in the finer microns, and as a result 18 micron and finer fleece recorded solid price increases for the series.
"This was reflected in the individual Micron Price Guides (MPGs) for 18.5 micron and finer, which gained between 34 and 126 cents.
"The movements in the MPGs for 19 micron and coarser ranged between -47 and +49 cents," AWEX said.
"The gains in most Merino MPGs combined with gains in other sectors, helped to push the AWEX Eastern Market Indicator (EMI) up by 21 cents, the largest weekly rise in the EMI since February."
The EMI closed the week at 1312c/kg clean, or in US dollar terms, US1011c/kg clean, down US 16 cents.
AWEX said the 17 micron MPG in the south rose by 91 cents to close at 2263c/kg clean, whilst the 21 micron MPG fell by 6 cents.
"The difference between the southern 17 and 21 MPGs has now grown to 1024 cents, compared to last week's difference of 927 cents," AWEX said.
The crossbreds recorded very little change for the week, AWEX said.
"The movements in the crossbred MPGs in Sydney and Melbourne ranged between -6 and +6 cents."
The oddments posted overall positive results for the second consecutive week.
"General gains of between 15 and 30 cents in locks, stains and crutchings pushed the three Merino Carding Indicators (MC) up by an average of 20 cents," AWEX said.
"The large rise in the finer Merino microns has in part contributed to a significant increase in next week's offering."
New business outside of China – AWI
Australian Wool innovation trade consultant Scott Carmody said the strong finish to the previous week's sales at the stand-alone sale at Melbourne suggested this week may have been a positive sale, and that lead didn't disappoint.
"Reasonable new business was able to concluded with China, but it was a few snippets of business outside China that also helped the market along.
"It is significant at present that a just a few containers of fresh sales unexpectedly outside China can immediately assist the market," he said.
"This week's scheduled offering failed to materialize with over 5000 bales or 11.3pc less wool offered than advertised the previous Friday.
"Additionally next week's offering has 25pc or 10,000 bales more wool to be offered than was advised a week ago," Mr Carmody said.
"Indications of improving wool demand is becoming a little bit clearer and as a barometer of this, there has been 13.4pc or 138,733 more bales sold this season compared to the same point last season."
There are currently 50,821 bales on offer for auctions in Sydney, Melbourne and Fremantle next week.
Click here for the latest AWEX Micron Price Guides.
Sources: AWEX, AWI.