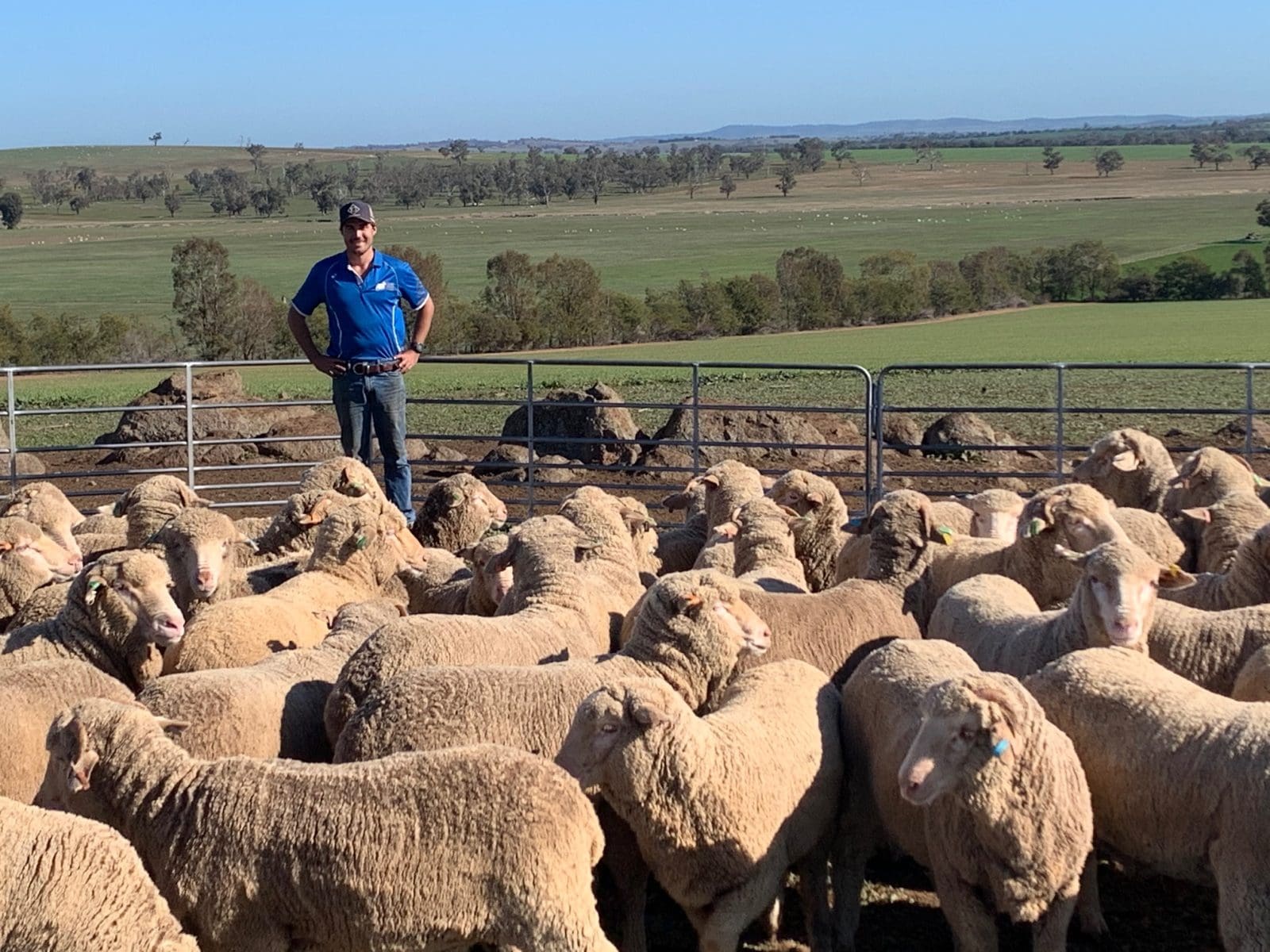 A SCHEME to develop the next crop of livestock advisors is set to benefit the sheep industry as new blood is encouraged under an intern program.
The 10 interns, which are partly funded by Meat and Livestock Australia's Donor Company, started in January and includes Will Sullivan, who is determined to find his niche as a livestock consultant focusing on sheep.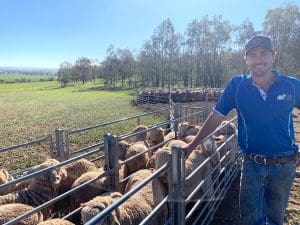 Despite growing up on a NSW cattle property and working in the Northern Territory, 24-year-old Mr Sullivan is throwing his energy into learning as much as he can about the sheep industry.
He's studying for a post graduate degree at Marcus Oldham, and at the same time, working as an intern beside sheep consultant and classer Craig Wilson.
"I can really see the potential in sheep, in boosting the returns for commercial producers," he said.
"One of the biggest things I didn't realise coming from the cattle industry is how breeding values are not used to the same extent in sheep as they are in cattle.
"That's not a bad thing – for me, it means there is huge potential there to improve productivity and profitability."
Mr Sullivan is clocking up as much experience as he can with Wagga Wagga-based Craig Wilson and said he tried to be "like a sponge".
"Ideally, I'd like to think that I can gain some great experience and knowledge and ultimately become a livestock consultant, to help farmers realise the potential of their flocks," he said.
"Genetics can be used to boost the potential in the flock, but it also comes down to management strategies to make sure you can the most lambs you can on the ground.
"If I could help make changes in people's businesses to make them more profitable, then that's what I'd like to achieve."
He's already seeing the challenge many sheep producers are facing now, in balancing the returns from meat and wool in any breeding plans.
"I think it is about seeing the potential in the genetics you use and understanding that the results are not seen in six months," Will said.
"It is about taking a long-term view and a commitment to get an overall package that delivers profit at the end of the day."
Mr Sullivan is a key example of the kind of person the program is keen to engage according to Meridian Agriculture's project manager Ben Reeve.
Mr Reeve, who manages the intern program for MLA, said this year's interns were the third crop to be nurtured to bring new blood to livestock consultancy.
"It allows an opportunity for young people who have an interest and a drive to work as a livestock consultant to be fast tracked, to get access to people and resources from across Australia and to hit the industry as credible consultants," he said.
"We believe the interns will become leaders in the industry."
The popularity of the intern program has grown over the years. There were 60 applications for the first intake, 80 for the second and 130 applications for the current group where only 10 were selected.
And while COVID 19 means face to face training has been ruled out at least for this year, a modified program sees this year's interns meeting every fortnight on Zoom.
"We want them to develop a strong network between their group but also between cohorts, so they have that resource to draw on in their professional careers," Mr Reeve said.
There are clear benefits for the interns, but those providing the mentoring also win according to Craig Wilson.
While his intern's wages are subsidised, Mr Wilson said there were far larger benefits to having someone younger to work with.
"I was happy to invest time into helping someone younger, to put back into the industry and it will be fantastic for the industry," Mr Wilson said.
"But for me, it is great to have the perspective of someone who is a fair bit younger and to be able to gain their ideas.
"It's a good thing to be challenged and healthy to be questioned.
"We don't have to be beholden to history, but you have to be happy to change for the right reasons, not just change for change sake."