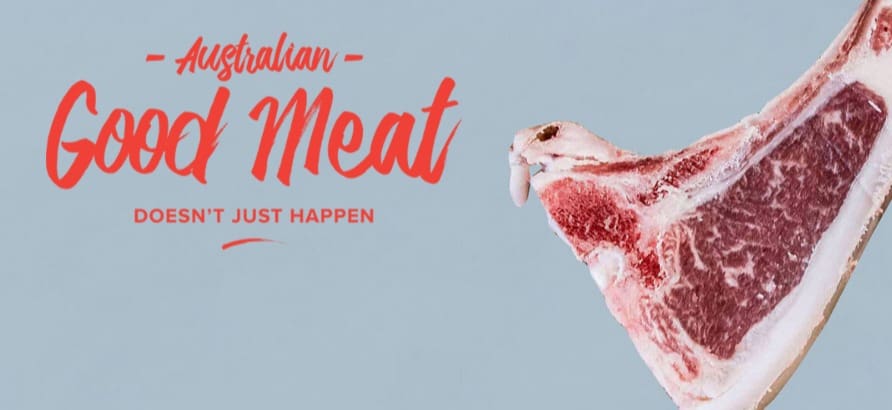 SUSTAINABLE and ethical sheep and goat meat producers responding to consumer demand for high quality products will be recognised by a new Australian food industry award.
Nominations are now open from sheep, goat and beef producers for the Eat Easy Best Red Meat Producer Award, sponsored by Meat & Livestock Australia's (MLA) Australian Good Meat program.
Eat Easy is a food awards program that is dedicated to improving our eating environment with an aim to discover and reward Australia's best restaurants, producers and chefs.
MLA is sponsoring two awards – Australian Good Meat will present the Eat Easy Award for Best Red Meat Producer and MLA's foodservice program, and Rare Medium will present the Eat Easy Award for Best Chef.
The awards are designed to recognise restaurateurs, chefs and producers who are striving to make food more meaningful with their hard work and positive impact on community, the environment, food quality and service quality.
MLA Community Programs communications manager, Fiona Thompson, said nominations are open to individuals and families involved in beef, sheep meat or goat meat enterprises, and entrants can nominate themselves or be nominated by a third party and will be awarded state by state.
"Key elements of the Australian Good Meat ethos for red meat producers are reflected in the Eat Easy Awards, with specific criteria for entries including environmental stewardship, animal welfare, community, and product eating quality," Ms Thompson said.
"This strategic partnership with the national Eat Easy Awards will contribute to Australian Good Meat's objective of informing consumers about the provenance of Australian red meat.
"It will also enhance community confidence in the industry by rewarding producers who are innovators working to ensure the longevity of the red meat industry, while also promoting red meat consumption within our key consumer audience groups.
"The community has high expectations about animal health and welfare and how the industry manages the natural resources it relies on," she said.
"Understanding our consumers, meeting their expectations and telling our story as an industry helps ensure we maintain the community's confidence and consumer support."
Best Red Meat award submissions close on 25 March and will be taken via the Eat Easy website entry page.
Submissions will be judged on 2 April at Adelaide restaurant, Africola, by a panel of judges from each state or territory and representatives of Eat Easy, Broadsheet and award sponsors and organisers including Australian Good Meat and Rare Medium.
The Eat Easy judging panel includes Melbourne Food and Wine Festival creative director, Pat Nourse; food & travel writer, food media consultant, radio broadcaster, television presenter, MC and cookbook editor, Melissa Leong; food, drink and travel journalist and photographer, Max Veenhuyzen; and Africola owner, Duncan Welgemoed. For more information, visit https://www.eateasyawards.com/awards
Source: MLA.