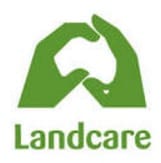 FARMING, fishing and forestry organisations seeking a substantial multi-year Smart Farming Partnerships grant under the National Landcare Program have less than two weeks to submit an application.
Applications for Smart Farming Partnerships grants of between $250,000 and $4 million to implement new and sustainable land management practices close at 2pm eastern standard time on December 21.
The $60 million Smart Farming Partnerships is part of the $134 million Smart Farms Program. It is funded through the next phase of the Australian Government's $1 billion National Landcare Program.
Assistant Minister to the Deputy Prime Minister, Luke Hartsuyker, said the grants demonstrate the Coalition Government's commitment to support larger projects, and to help agricultural organisations develop effective partnerships with other groups and individuals.
"Australian farmers are on the frontline of Australia's land management, and care for 61 percent of our landmass.
"We are backing farming, fishing and forestry organisations to work together to come up with the next big idea which will help the agricultural sector to keep innovating," he said.
"Through the $1 billion National Landcare Program, the Government is backing Australian farmers' natural innovative instinct.
"Like-minded organisations with innovative and sustainable ideas about how to improve soil, vegetation and biodiversity should apply for a grant under the $60 million initiative," Mr Hartsuyker said.
"Those looking to secure grants don't have long, I would encourage organisations to submit their applications as soon as possible."
Information about the grants and how to apply may be found at www.nrm.gov.au
Source: Australian Government.