OUTGOING Sheep Producers Australia chairman Chris Mirams believes a national electronic sheep and goat identification system eventually "has to be a must."
As the SPA continued its search for Mr Miram's replacement, with applications closing on 22 August, Mr Mirams said he was very optimistic that a national EID system will be achieved.
"I think it will be achieved over time, absolutely," he said.
He said leading improvement to the national livestock traceability system and completing a review of sheep transaction levies were among the big pieces of work ahead of SPA.
It was SPA's responsibility to take the lead on livestock traceability reform and it was working hard through its policy councils with the state farming organisations to "bring everybody along on the journey," Mr Mirams said.
"We strongly believe in a culture of constant improvement and we know our product is a premium product selling in the marketplace for a premium price.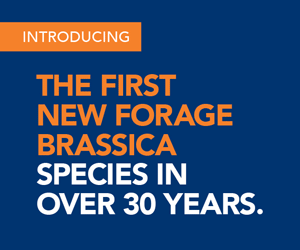 "Along with that comes increasing responsibility as its increasingly aware and connected customers are placing demand on wanting to understand their food, health, welfare and production systems so they can consumer with a clear conscience," he said.
"Underpinning all of that are traceability systems and our sustainability framework."
Mr Mirams said Victoria have taken the lead on sheep and goat EID "and independent studies have shown it to be a fantastic system." He was referring to a traceability evaluation held from March-July 2020 that found visual sheep tags were performing below the National Traceability Performance Standards, with 70.08 percent traceability in 30 days, versus 99.64pc for sheep with EID tags. Victoria is the only state with a mandatory sheep EID system.
"My personal opinion is that it is hard to refute the evidence and the evidence of the trial (evaluation) is that the Victorian system is spectacularly successful.
"It would be illogical to not progress that thinking," he said.
COVID-19 has shown the value in traceability
"If there is one thing we can learn from COVID-19, it is the critical importance of accurately tracing individual movements in managing the spread of disease," Mr Mirams said.
"The sheep traceability evaluation showed that this is possible with the Victorian system.
"Eventually it (a national sheep and goat EID system) has to be a must."
Mr Mirams said SPA is pushing for a consultation regulatory impact statement to understand what the costs and benefits of a national sheep EID system are.
"The next step is what does implementation look like and you take people on that journey so that at the end of the day we can be adopting better practices."
Mr Mirams said the sense of urgency for a national sheep EID system varied in the industry.
And he said he was seeing a greater sense of urgency in having a national traceability system for sheep, goats and cattle since a biosecurity risk exercise this year indicated there could be a 42 percent probability of a significant animal disease outbreak in Australia in the next five years.
Australia's Chief Veterinary Officer Mark Schipp outlined the estimate of incursion risk for diseases of importance to sheep, goat, beef and horse producers that calculated in an exercise facilitated by the Centre for Excellence for Biosecurity Risk Analysis.
"When you read that it hits you in the face and you think holy moly, a national traceability system for all of our supply supply chains — whether it is for beef, goats, sheep – is only as strong as the weakest link.
"If you find that weakest link well you would like to try to make it stronger, and so I don't it is just the sheep industry, the whole of the red meat industry has got to be concerned about this."
Mr Mirams said the assessment of a 42pc chance of a disease outbreak within the next five years is probably a wake-up call and highlighted the responsibility of SPA to lead, understand and qualify the risk and work out the costs to mitigate it.
Mirams encourages applicants to comes forward
Mr Mirams will in the SPA chairman's role until the end of November and the organisation is looking to recruit his replacement. He said he enjoyed the role and believed the industry has a very bright future.
"It's demanding, but you get to meet some fantastic people and solve some wicked problems."
"I encourage suitably experienced and qualified individuals, who are passionate about the red meat industry and want to make a difference, to apply for this position."
Mr Mirams is also currently a director of the Red Meat Advisory Council (Chair Audit and Risk), North East Water Corporation (Finance and Audit and Opportunity and Risk Committees), Sheep Industry Health and Welfare Trust, Sheep Industry Sustainability Framework and a member of the Graham Centre for Agricultural Innovation Advisory Panel.
He is a past director of Meat & Livestock Australia, Integrity Systems Company, MLA Donor Company, Scots School Albury, Chair Holbrook Landcare Network, chair of EverGraze and deputy chair of Alpine Valley Community Leadership. The farm management consultant has had a 30-year hands-on career in farm management, including managing iconic grazing property Woomargama Station for 20 years and chairing national farming systems research project EverGraze for eight years.
"I started off as a jackaroo, with long days in the saddle and plenty to learn.
"I quickly learnt to say yes when an opportunity came along and love the fact that in farming, everyone is so open to share information and knowledge and to help each other grow," he said.
"My special and strong interest is and always has been in research and development, farmer education and the adoption of new technologies on farm.
"Having been a graduate of the Australian Rural Leadership Program, I particularly enjoy bringing out the best in individuals and organisations."
Mr Mirams is also an advocate of further education and has a Diploma in Financial Markets, Diploma in Farm Management, and is a graduate of the AICD Company Directors course.
SPA said Mr Mirams has been able to bring his values, passion for agriculture and leadership skills, along with knowledge in governance, finance, research and development and farming systems to help the organisation develop and grow to be a strong and trusted voice for sheep advocacy, a voice of the producer and to look at sustainable farming practices to secure the industry's future. SPA said it has undertaken transformational change over the past four years, moving from a representative governance model to a skills-based board and a single policy council, where producer representatives provide input into the development of proactive industry policies.
Mr Mirams said the success of a skills-based board is its ability to purposefully bring to the board table a number of diverse individuals with specific skills, resulting in robust discussion and creative solutions.
"With the separation of the board and the policy council, there is clear delineation between strategy and operations, which has been a critical step in SPA's growth," he said.
Mr Mirams believes every good decision will be backed up with data and evidence and adopting this culture has been very important for SPA, with specialist taskforces and independent reviews enabling informed debate and progress.
SPA achievements during Mr Miram's leadership included the launching of the world's first Sheep Industry Sustainability Framework (SISF) in April 2021.
"Launching the SISF was definitely a highlight for me, having been involved right from the very start, designing the governance structure, recruiting exceptional leaders from our supply chains, and establishing the culture and purpose.
"It has been a fantastic collaboration with Wool Producers Australia, MLA and Australian Wool Innovation, working together towards a common goal," he said.
He said the framework is "a real leadership piece" of great value to industry, and will highlight opportunities, challenges and areas for improvement.
Mr Mirams said it has been an honour to be on the RMAC board and lead it through change, following a particularly challenging time, developing RM2030, the MOU review, and providing leadership through drought, the LiveEx crisis, Covid-19 and reporting to a revolving door of agriculture ministers.
"RMAC is in a great place now, to provide whole of supply chain collaborative leadership.
"I am confident that as I look to finish my term as Independent Chair, SPA is in a sound financial position, with a strong board, a competent and knowledgeable CEO, leading a hardworking, dedicated, and professional team, who have formed solid relationships with our key stakeholders, to ensure we are effective advocates for producers across Australia," he said.
Details on how to apply for the SPA independent chair role are here