SHEEP Central and Beef Central are very pleased to announce that respected and highly experienced cattle and sheep market commentator Murray Arnel is joining our editorial team from this week.
Over the past eight years our singular aim has been to give people in Australia's beef, sheep and grain industries access to highly relevant, insightful and useful industry news as quickly and conveniently as possible.
We are also grateful to the continued and growing support of our valued advertisers over that time which has meant we have been able to continue to provide readers access to important industry news and analysis free-of-charge.
Over that time we have also been fortunate to have been able to welcome many leading industry journalists and commentators into our team, creating a news service based on an unmatched level of experience, insight and analysis.
Our team of journalists and expert contributors that originally began with just two – Jon Condon and James Nason – has now grown to include Terry Sim (Sheep Central), Neil Lyon, Liz Wells, Henry Wells (Grain Central), Linda Rowley (Property Central), Alistair Rayner (Genetics Central), Steve Kay (US market analyst), Ross Ainsworth (South East Asia market analyst), Simon Quilty (international meat trade) and Chris Howie (southern Australian livestock analyst).
It now gives us great pleasure to welcome Murray Arnel to our team, one of the best in the business when it comes to providing analysis and insights on southern cattle and sheep markets.
Murray's widely valued market analysis draws on 45 years of industry experience – read more on his background below.
Tune into Facebook tomorrow for Murray's Wodonga livestream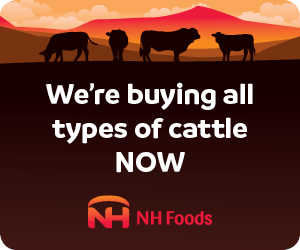 In addition to providing written analysis for readers of Beef Central and Sheep Central, Murray will also invite them into the saleyards with him as he livestreams and comments on key lines of cattle and sheep selling at auction in real-time.
Tomorrow, Murray will live stream a section of the NVLX Barnawatha cattle sale near Wodonga via the Beef Central Facebook page from around 10:45am.
We will provide more details on tomorrow's Beef Central news email – if you don't recieve our free daily emails you can register for Beef Central here and and Sheep Central here
Murray Arnel
Raised in north-west Victoria on a mixed sheep and cropping farm, Murray entered the workforce as a qualified wool classer before joining a stock and station agency firm at Shepparton in 1972.
After three years of saleyards and merchandise sales he joined the livestock department at the Shepparton export abattoirs (Goval Meats), at a time when beef to US was being traded under quota and the MK lamb trade to Saudi was in its infancy.
Murray's work then involved controlling the company's livestock purchases from saleyards and farm through to slaughter, where kills of 60,000 lambs and 2100 cattle were performed on a weekly basis. Simultaneously, he also had a small involvement in the formation of the first cargo of live sheep exported to the Middle East from Portland.
Following the sale of the Shepparton Abattoirs to Anderson Meats in 1980, he spent the next two years on the road as a company and commission lamb buyer, before joining the Victorian Agriculture Department as a livestock market reporter based in Ballarat. There he served a 10 year stint reporting cattle, sheep and pigs but also relieving across the state when required.
During this time he participated on an interstate committee (with New South Wales and Queensland) to create the basis of the national reporting system and standard livestock language (sheep and cattle) as we know it today.
Murray joined the then-Rural Press publication Stock & Land in Victoria in 1992, initially as a prime stock analyst. However, with the closure of the Newmarket saleyards in 1987 and with regional store markets beginning to flourish, his work quickly expanded to incorporate store market reporting, which he has now covered for the past 26 years, travelling broadly across Victoria, the Riverina of NSW, south-east South Australia and Tasmania.
About eight years ago, he became the first journalist to regularly incorporate video reporting into his store market coverage, which today has blossomed into the live streaming of markets and recorded interviews with selling agents.
Over the years Murray has covered most of the premier store cattle sales including the Hamilton and Ballarat weaner series, Wodonga's January sales, the East Gippsland Mountain calf sales, the Tasmanian weaner series along with numerous regional monthly sales.
His work on major sheep markets have included Hay, Jerilderie, Deniliquin and Swan Hill Merino Breeders sales along with the Corowa, Bendigo, Ballarat and Naracoorte crossbred ewe sales and monthly Wycheproof sales.
During his time with Stock & Land, Murray also sailed as a working journalist from Port Adelaide to Kuwait on a Wellard live sheep vessel and travelled through the feedlot-dominant regions of Texas and Kansas in the US.