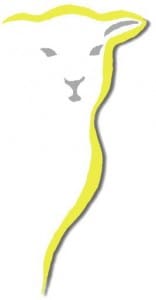 WA SHEEP producers will get the latest information on the transition from mulesing, wool's future, the state of the western flock and genetics at a series of forums this month.
The Department of Agriculture and Food, Western Australia (DAFWA), along with local grower groups and Making More From Sheep, are holding the Sheep Updates at Moora, Merredin, Katanning and Ravensthorpe.
Industry leaders will detail the latest research, issues and trends, and explore the exciting future ahead for the Western Australian sheep meat and wool industries.
Guest speakers will include producers, investors, consultants, researchers and industry supporters.
Highlights to include latest on wool, mulesing and genetics
Featured presentations and the speakers include:
– The short and long term future of wool – Chris Wilcox, Poimena Analysis
– How to economically finish your lambs: to feedlot or not? – Lucy Anderton, DAFWA
– State of the Western Australian sheep flock – Kimbal Curtis and Kate Pritchett, DAFWA
– Latest research and development on the transition from mulesing – Geoff Lindon, Australian Wool Innovation (AWI)
– Lifetime ewe management and boosting your lamb survival – Joe Young and Katherine Davies, DAFWA
– Optimising pastures to maximise your profit – Paul Sanford, DAFWA
– Sheep welfare – Lynne Bradshaw, RSPCA
– Anameka and other shrubs to fill feed gaps – Hayley Norman, CSIRO
– Using genomic technology to increase genetic gain – Stephen Lee, Sheep Cooperative Research Centre (Sheep CRC) & Adelaide University, and Dawson Bradford, Hillcroft Farms
– Optimising pastures at the farm scale to maximise profit – Paul Sanford, DAFWA
– Labour supply and training in the sheep industry & opportunities & challenges facing youth in the sheep industry – Jackie Jarvis, Chamber of Commerce and Industry and Ben Patrick, 2014 Peter Westblade scholar.
Sheep Updates are funded by Royalties for Regions
The Sheep Updates are made possible through the Royalties for Regions $10 million Sheep Industry Business Innovation project which aims to grow the sheep meat industry and export markets, together with the assistance of local grower groups.
Agriculture and Food Minister Ken Baston said the forums provided an opportunity for producers, investors, consultants and researchers to share information to help build the State's wool and sheep meat industries.
Regional Development Minister Terry Redman said Royalties for Regions was investing in the future of Western Australia's sheep industry to capitalise on rising global demand.
"I encourage all those in the sheep industry to attend the forums, get empowered and deliver greater transformational change in our regions," Mr Redman said.
Sheep Updates 2015 location, dates and registration contacts are:
Moora Tennis Club, Monday July 27, Katherine Davies, DAFWA, phone: (08) 9690 2169, email: [email protected]
Merredin Regional and Community Leisure Centre, Tuesday, July 28, Katherine Davies, DAFWA, phone: +61 (0)8 9690 2169, email: [email protected]
Katanning Leisure Centre, Wednesday, July 29, Pip Crook, Southern Dirt, phone: (08) 9831 1074, email: [email protected]
Ravensthorpe Entertainment Centre, Thursday, July 30, Elisa Spengler, Ravensthorpe Agricultural Initiative Network, phone: 0417 174 299, email: [email protected]
For more information or to register, visit http://www.agric.wa.gov.au/sheepupdates
Source: Department of Food and Agriculture WA