Mt Fyans, one of Victoria's largest agricultural holdings, is up for sale with its 2800-cow Angus herd and 2000 crossbred ewe flock – and agents are expecting to sell within four months.
The Mt Fyans Aggregation of 5946 hectares of contiguous land at Dundonnell in Victoria's Western District is being offered for sale on a 'walk-in walk-out' basis in an international expression of interest campaign by real estate services and investment firm CBRE.
CBRE's Danny Thomas and Duncan McCulloch have been appointed to conduct the sale.
Mr Thomas would not be drawn on the asking price for the property and said the selling agents would respond to the expressions of interest as they come in. But he said offers for the various land and livestock components involved would be considered.
District real estate agents suggest bids in $30-$40 million range
District real estate sources expect bids for the property would be received within a range of $30-$40 million on a walk-in-walk-out basis, but this could vary depending on assessments on the development potential of Mt Fyans, intended property use and livestock pricing.
Mr Thomas said the property has been amassed by Earl and Countess of Stradbroke, Keith and Rosie Rous, over 25 years. It is being offered for sale due to the retirement of its owner, the countess.
Once-in-a-generation opportunity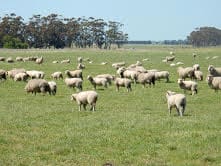 Mr Thomas said the offering is a once-in-a-generation opportunity to acquire an institutional-scale asset in the region, along with the renowned Angus herd of about 2800 breeders and 2000 sheep for prime lamb production.
"With all the progeny, that takes total numbers up to about 5000, though day-by-day that figure will move up and down, with the autumn and spring calving herd," he said.
He said the EU-accredited herd has produced steers that were highly-sought after by feedlots such as JBS Australia, Cargill-Teys and Rangers Valley.
CBRE said Mt Fyans is one of the largest and most highly regarded agricultural holdings in the Western district of Victoria has been listed for sale.
Secure stock water is a dominant property feature
The property comprises an eight bedroom historic homestead, built in the mid-1880s to a design by renowned local architect Andrew Kerr. The building features a 70 foot hallway and majestic cornices and ceilings in the formal reception rooms.
Mr Thomas said water is a dominant feature of the property, comprising springs, dams, bores and a storage capacity of over 800,000 litres. A pumping system drives water through some 90 kilometres of 50mm poly pipe and feeds about 190 troughs.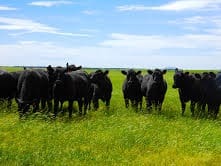 The property benefits from quality infrastructure, including two sets of undercover cattle yards, a modern four stand shearing shed, undercover sheep yards and a laneway system linking 90 percent of the paddocks.
"They have actually almost applied an institutional-type mindset to this; they haven't over-capitalised the property, they haven't gone and done anything grandiose, just very good functional improvements.
"The stock water on this property is unique; it is the best watered property in western Victoria in terms of the security of the water supply, the free-flowing spring, as well as the way that is reticulated to all the paddocks."
Agents expecting strong interest from investors
CBRE described the property as being situated on the region's volcanic plains with highly fertile soil types, improved pasture and with potential for cropping.
Mr Thomas said the recent shift in currency settings has activated a large pool of new buyers and has "very, very strong" interest had already been received.
"We are anticipating strong interest from a multitude of investors looking to secure one of Victoria's most distinguished properties.
"We certainly won't hold an auction, it is an expression of interest in two stages," he said.
"So we ask for non-binding expressions in the first stage and those who we think are worthy of going into a second stage go into a shorter-run competitive process when they need to put their final binding offers.
"We are expecting to complete a deal before June 30," Mr Thomas said.
Source: CBRE