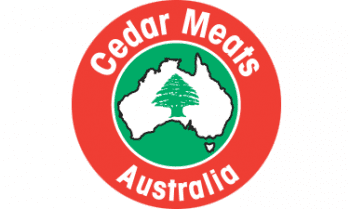 MELBOURNE lamb, mutton and veal exporter Cedar Meats is expecting most of its staff will be cleared from COVID-19 quarantine before its scheduled re-opening on 18 May.
Despite eight of Victoria's 17 newly confirmed coronavirus cases being attributed to the Cedar Meats cluster on Monday bringing its case total to 85, the business is sticking to its 18 May slaughter resumption date.
The new COVID-19 cases took Victoria's total to 1509 just hours before the relaxation of some COVID-19 restrictions after midnight Tuesday night.
Only a few COVID-19 cases were attributed to the Cedar Meats cluster over the weekend, but the plant's case total has grown as more positive test results for quarantined staff and close contacts came back.
A further three new cases were added to the Cedar Meats COVID-19 tally on Wednesday morning this week. These are not meatworks workers, but are close contacts of workers – taking the cases connected CedarMeats total to 88 and Victoria's new total to 1514.
The west Melbourne abattoir was closed about two weeks ago and cleaned thoroughly while all its staff were tested for COVID-19 and awaited results in self-isolation. Victoria's Department of Health and Human Services has been progressively clearing staff for work as test results were confirmed.
Cedar Meats managing director Tony Kairouz told Sheep Central he welcomed the low case growth over the weekend, but was still committed to the 18 May re-opening despite the eight new cases, which included six workers and two close contacts.
"My principal concern is the health and welfare of our staff and their families.
"I pray that all make speedy recovery and no other people are affected by this terrible pandemic," he said.
 When asked if the number of positive cases among Cedar Meats workers had created any employment issues for the business, Mr Kairouz said the business was dealing with "a once in a lifetime situation".
"Our expectation is that the vast majority of our staff will have been quarantined and cleared by DHHS before the scheduled start date 18th May.
"To allow for those that may not be cleared in time, we plan to reduce our workloads according to what staff are available and increase as all our staff make a gradual return to work."
Cedar Meats bought sheep and lambs at the Bendigo saleyards this week, with the increase in competition helping to regain the estimated $20-$25 drop in heavy sheep prices during the company's absence.