AUSTRALIA'S Spring lamb campaign has been launched as producers are hit by lower prices, processing production escalates and consumers reap the benefits.
MLA's marketing brand, Australian Lamb, has partnered with MasterChef alumni and founder of Marion's Kitchen, Marion Grasby, to "Say More With Lamb" this Spring.
The campaign was launched on 3 September and will run for six weeks, featuring Marion's Thai-inspired lamb recipes, and demonstrating lamb's versatility, ease and taste.
MLA managing director, Jason Strong, said the campaign will help drive demand for the biggest supply of Australian lamb meat ever; a key reason it was launched.
He said Spring is an important opportunity to drive consumer demand for lamb, as there is traditionally good supply available with this year being no different.
"In 2022 Australia produced a record 537,000 tonnes of lamb meat and in line with MLA's 2023 projections, lamb production is expected to surpass the 2022 record this year," Mr Strong said.
"For the first half of the 2023 calendar year, national lamb production is tracking 8 percent or 20,000 tonnes above 2022 lamb levels for the same period.
"Lamb slaughter to 30 June 2023 was nearly 12 million, which is over 1 million more when compared to the same period in 2022, and the highest January-June lamb slaughter since 2018," he said.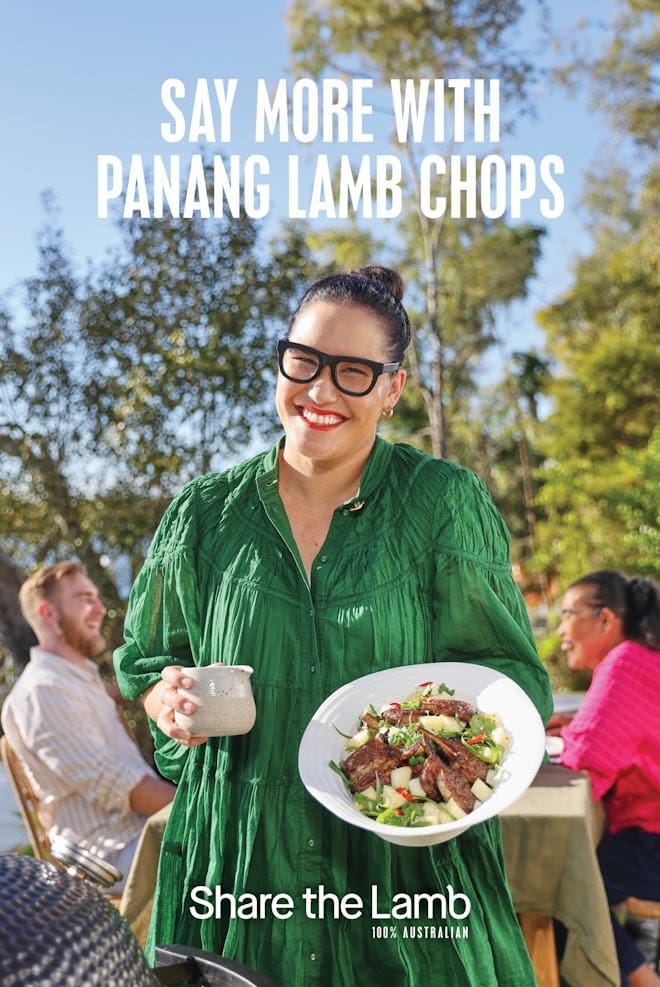 The campaign will show Marion using lamb cutlets, chops and lamb leg steaks to prepare and serve Thai-inspired lamb recipes, demonstrating lamb's ease in delivering meals that are perfect for entertaining.
Over the next six weeks, ads running for 30, 15 and 6 seconds will run across television, YouTube, Facebook, Instagram and out-of-home panels close to retail centres, reminding shoppers to buy lamb as they head into store.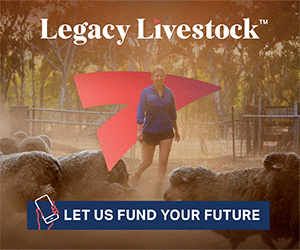 To drive purchase at the major supermarkets and retailers, the campaign will be activated online when shoppers are planning meals, and at shelf to capture the unplanned shopping trip, MLA said. Seasonal recipe cards featuring a range of new lamb recipes will be available within butchers across the country.
Marion has 1.8 million subscribers on YouTube and 880,000 followers on Instagram, and will be promoting the two new lamb recipes to her audiences, while connecting them to the Australian Lamb website to try out her recipes or to search for more.
Mr Strong said while the aim of the Spring Lamb Campaign is to encourage Australians to eat more lamb, the trends up until August 2023 indicate an already impressive consumption rate as retail prices decrease.
"Over the last 12 weeks up until mid-August, we've seen a 7.3pc (NielsenIQ Homescan) reduction of lamb prices at the retail level.
"This continues a trend we have observed over the past few months, which indicates that lamb prices are falling in accordance with lower sheep and lamb prices at the saleyards," he said.
"As prices gradually decrease at the shops, we have also encouragingly seen a significant increase of purchase volume for lamb at 12.4pc.
"This is great news even before this campaign kicks off, as lamb has the highest increase in purchase volume out of all the other proteins, showing Australian's have a surging appetite for lamb," Mr Strong said.
Find the video ad for Marion Grasby's Penang Lamb Chops here.
For more information and for additional assets: