Which diseases have the biggest economic impact on Australia's sheep and goat industries?
A systematic review recently completed for Meat & Livestock Australia has calculated and ranked 23 sheep and 9 goat diseases in terms of their economic cost to both industries.
The report – A Priority list of endemic diseases for the red meat industries – ranks various 'priority' diseases based on their cost of treatment and prevention and the production losses they cause.
The research involved surveys and discussions with a wide range of industry stakeholders from producers through to processors and animal health companies.
The report is the result of a project commissioned by MLA to fill a gap in current information on disease impacts. Its results will be used to inform and guide research, development and extension activities in future.
The report's authors emphasise that some of the results are based on subjective assessments and the outcome "is more a qualitative ranking than an absolute measure".
However they say that the report's findings will help MLA to consider the most appropriate research, development or extension strategy to assist the livestock industries to better manage diseases.
The highest impact issue for the sheep industry was identified as neonatal mortalities which were estimated to cost the industry $540 million a year, while internal parasites were identified as the most costly issue for the goat industry, worth an estimated $2.5m to the industry each year.
The results of the estimated annual economic cost of the priority diseases for sheep and goats are shown in the following three graphs: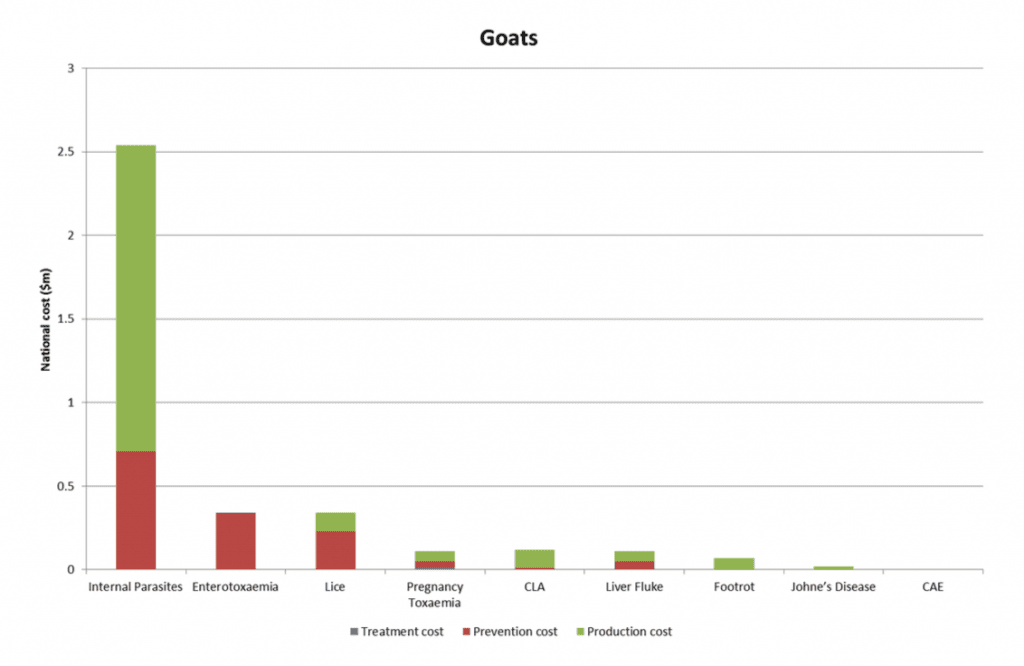 To view the full report on the MLA website click here