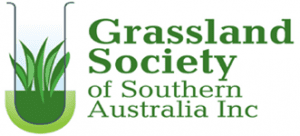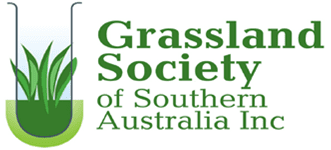 SOUTHERN Australian livestock producers will be able to access comparative quantitative pasture data online with the new Pasture Trial Network website launched today.
The website which allows the comparison the trial performance of pasture varieties by variety and region was launched at the Grassland Society of Southern Australia Annual Conference in Nagambie, Victoria, today.
The website – http://tools.mla.com.au/ptn/#/home – delivers seasonal dry matter performance data, giving producers unrivalled access to independent pasture information that will contribute to increasing the competitive advantage of pasture-based industries, Meat & Livestock Australia said.
MLA said the website is the culmination of more than 10 years' work by MLA in a partnership with all major pasture seed companies, to develop research protocols and undertaking trials delivering meaningful data to aid producers' pasture variety decisions.
Click here to get the latest Sheep Central story links sent to your email inbox.
MLA's Feedbase Program Manager, Cameron Allan, said the PTN program has the potential to increase producer confidence in superior pasture genetics, which could have a flow-on effect both in terms of livestock performance and greater investment in development and adoption of improved pasture varieties.
"We want livestock producers and their advisors to be equipped to make informed and confident decisions about selecting pasture varieties with superior genetics.
"The two primary drivers of livestock productivity are the quality of the animal and the quality of the feedbase, which provide the platform for livestock to reach their genetic potential," Mr Allan said.
"There has been significant investment in improving the genetics of livestock in Australia. The impact of this investment is clearly demonstrated through the broad producer adoption of programs such as LAMBPLAN and BREEDPLAN that deliver objective information to assist decision making.
"The PTN is about working towards the same endpoint of objective data supporting decision making."
Mr Allan said the approach of livestock producers to adopting superior animal genetics had not been matched by a similar level of improvement within the pasture feedbase.
"Livestock producers are often reticent to adopt new pasture varieties that exhibit superior genetics and performance, in part because producers and their advisors often lack the confidence to transition into new pasture varieties.
"This lack of confidence is perhaps driven in part by either a lack of variety performance data that is comparable to support a decision, or a lack of confidence in the data available," Mr Allan said.
"This is not the case with livestock genetics, where there is a plethora of substantive, independently-verified comparative data relating to livestock performance."
Mr Allan said the lack of confidence on behalf of producers can create a lack of incentive for investment in better plant genetics.
Australian Seed Federation chief executive officer, Bill Fuller, said Australia's pasture seed supply industry has many parties with a stake in the sale of seed.
"There are numerous seed companies, each with their own portfolio of products to sell, along with a number of large and small wholesale companies.
"The ASF pasture database – http://www.asf.asn.au/seeds/pasture-seed-database/ – highlights the vast array of products that producers and advisors are confronted with when making a decision relating to seed selection," Mr Fuller said.
"There are also numerous corporate and independent retailers, each with unique relationships with seed suppliers.
"While seed companies do a lot of their own trialling and often test the lines of other companies, they do not share data," he said.
The PTN aims to overcome this 'closed-shop' approach, and seek to be much more cost efficient for all.
Mr Fuller said while the ASF Code of Practice sets out standards relating to the reporting of trials that all ASF members abide by, the highly competitive nature of the industry contributes to the perceived loss in producer confidence in the information presented to them.
"With transparent industry involvement in the PTN we are seeking to increase productivity growth to benefit livestock producers and supply chain stakeholders," Mr Fuller said.
The PTN aims to:
support producers to make decisions based on objective data that meets their needs
increase confidence with purchasing decisions
use improved statistical analysis towards genetics by production regions with control lines so producers can get the best idea of performance of lines in their location.
At an operational level, the PTN aims to improve the delivery and deployment of new pasture varieties through improved efficiencies and testing, which will help facilitate more effective R&D investment.