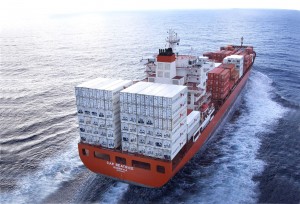 WORLD trade trends for Australian sheep and goat meat are highlighted in Meat & Livestock Australia's latest export snapshot reports.
The reports provided the most up-to-date details on all of Australia's major sheep, goat meat and beef markets, including monthly, calendar year and year-to-date tonnages and percentage changes.
The latest data shows that year-to-October lamb exports were up 1 percent year-on-year, at almost 196,000 tonnes, putting volumes on track for another record year.
MLA said mutton shipments reflected the relative tight supply of sheep hitting the market, declining 11pc so far this year to almost 108,000 tonnes. Interestingly, the 16pc decline in mutton exports to China this year has been entirely offset by the increase in lamb exports, with the market taking 48,000 tonnes of sheep meat this year. Lamb to the US continued to record growth, up 8pc at 43,000 tonnes, MLA said.
Goat meat exports have continued to decline for the second consecutive year, limited by local supplies and particularly over the winter months, albeit off a record high base in 2013. MLA said few export markets have been able to rival the US in its demand for Australian goat meat, with 67pc of product heading to the North American market so far in 2016.
Click here for the complete sheep meat export report.
Click here for the complete goat meat export report.
Source: MLA.