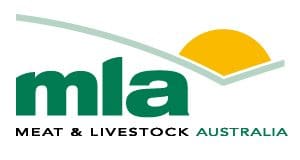 MEAT & Livestock Australia has called for applications to fill two non-executive director positions on its board at the 2021 annual general meeting.
This year, as part of the board selection process, two non-executive directors are to be elected, with applications for the current round closing on Friday, 28 May 2021.
The call for applications has come due to retiring directors Manny Noakes and Jo Pye completing their terms. It is not known if either will be seeking re-election.
MLA said its board is skills-based and currently comprised nine directors, including eight non-executive directors and the managing director. Directors are nominated through the selection committee and appointed by members at MLA annual general meetings for a three-year term, with retiring directors able to nominate for re-election.
As a skills-based board and in line with specific requirements, candidates with extensive commercial skills and experience in one of the following areas are encouraged to apply:
Board role 1 – Food science, technology and nutrition with a proven record in research, development and adoption
Board role 2 – Strategic marketing and market development with proven impact at a domestic and international level
All MLA board candidates must have a genuine interest in, and a broad understanding of, the Australian red meat and livestock industry, strong business acumen supported by demonstrable strategic aptitude, financial literacy, a sound understanding of good governance and well-developed communication skills, MLA said. Key industry issues include animal welfare, sustainability, community and consumer perceptions, market access, commercializing R&D and accelerating adoption.
MLA said the expected time commitment for directors would be a minimum of 50 days per year to include scheduled board meetings, additional committee responsibilities, videoconferences and travel etc. MLA also said it is committed to providing an environment which respects and promotes equality and diversity to better reflect the sector and the industry's key markets.
Applicants are subject to a thorough selection process, where the selection committee, assisted by an external recruitment consultant, considers nominations, conducts interviews and then endorses candidates for election to the MLA board by MLA members at the annual general meeting each year.
Candidates put forward for election by the members are selected by the nine-person committee which is made up of three industry representatives, four member-elected producer representatives and two non-voting members of the current MLA board. The number of candidates endorsed by the Selection Committee must be equal to the number of vacancies to be filled.
To express interest, email your application and CV to [email protected]  quoting MLA in the subject box, and/or call (03) 9631 1500 for a confidential discussion.
MLA said it welcomed and encouraged all suitably qualified candidates to apply. For further information on MLA and an information pack outlining the application process, please refer to http://www.mla.com.au/directorguidelines.