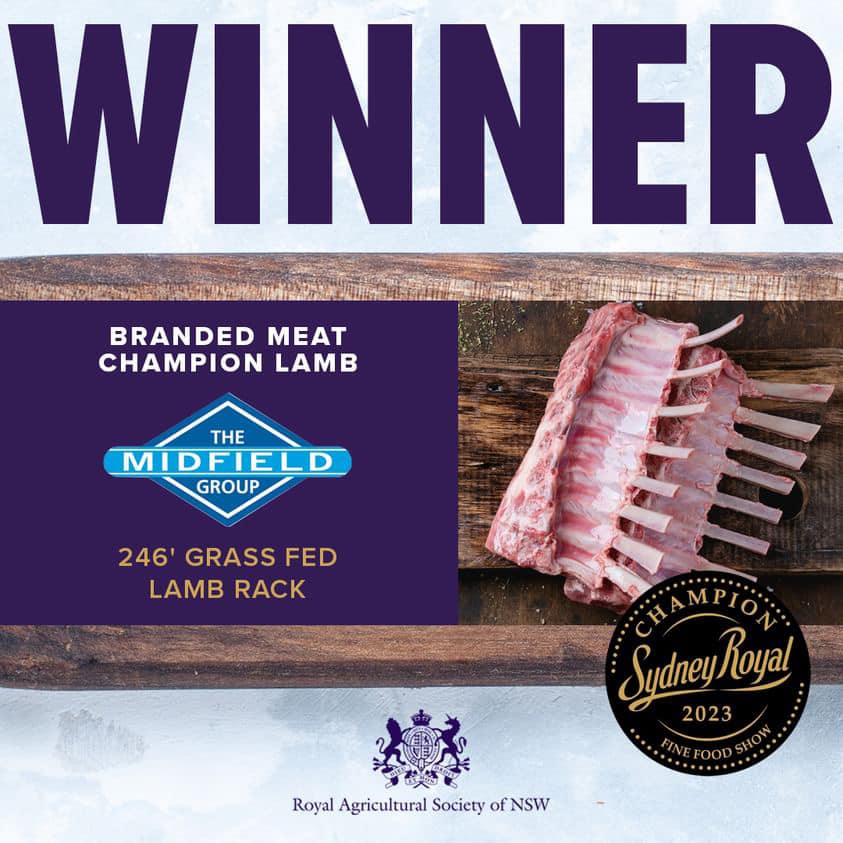 VICTORIAN lamb brand, Midfield Meats, has been crowned the overall champion of the Sydney Fine Foods Show for the second year running.
The overall results for the show were announced this week after the medals were announced earlier this month.
Midfield's grass-fed lamb rack and White Stripe Foods White Pyranees entry received gold medals in the domestic lamb category, while two entries from Thomas Food International received gold medals in the export category.
But Midfield managed to impress the judges again this year, becoming the overall branded meat champion for the second year running, according to the Sydney Royal Agricultural Society's records.
The lamb brand managed to beat Stockyard Beef's entry which won the beef category of the show with its Stockyard Gold range.
"It's exciting to see the growth across the competitions and the increasing number of medals awarded at that top level, reaffirming that the quality of Australian produce continues to improve," Sydney Royal Fine Food Committee chair Lachlan Bowtell said.
"As more and more small producers submit their products for evaluation and receive valuable feedback from some of the best judges in the industry, this will continue to raise standards and drive product quality going forward."