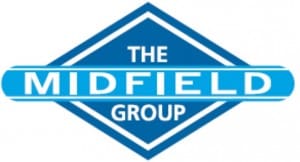 VICTORIAN meat processor Midfield has had to fly in coronavirus-free inspectors from interstate to keep its plant running after a brief closure last week to test all its workers for COVID-19.
The plant and its workers last week survived a visit from a private meat inspector while he was asymptomatic but subsequently tested positive for COVID-19.
While the plant was closed for three days until re-opening last Thursday, the company's 900-plus workers were tested and have now been vetted as clear for COVID-19.
But one impact of the several COVID-19 outbreaks in other Victorian meat processors has been a shortage of coronavirus-free meat inspectors in the state.
Mr McKenna believes more needs to be done by state and federal government departments and authorities to ensure an adequate pool of coronavirus-free inspectors.
Midfield had to fly in two private inspectors from Queensland last week and another two from New South Wales at the weekend.
"And the government has also provided some Victorian-based inspectors as replacements," Midfield general manager Dean McKenna said.
"If these other plants open up, it is going to put an enormous amount of pressure on resources.
"No inspectors, no work," he said.
Mr McKenna said the company was fortunate that its processes and procedures were "well above" what the recommended COVID-19 guidelines are.
He said the workers' negative test results proved that the company's processes and procedures worked well, despite having a positive COVID-19 individual – the inspector — on site.
He attributed the company's avoidance of COVID-19 so far to making tough management decisions quickly — "clear concise decisions enforced in a speedy fashion."
"The secret was acting on the decisions straight away," he said.
"If we had left it to the health department and the Australian Quarantine Inspection Service, we wouldn't be working now."
The company's COVID-19 prevention strategy includes adherence to personal sanitation, confinement of workers to their specified work areas in the plant and not travelling to other areas of the state while off work. These measures were implemented about three months ago following the testing of its entire workforce for COVID-19 when the pandemic first began. At the same time, Midfield implemented the mandatory wearing of masks by workers and visitors, and daily deep cleans of the plant.
Mr McKenna said the company had no control over its workers movements outside the plant.
"But we explained to the workers what the recommendations and expectations were and that if they breached any of the guidelines they wouldn't be allowed to return to work, and we checked."
Mr McKenna said although workers have their temperatures checked on entry to the plant he said it is "not the silver bullet that is required" and would not stop coronavirus entering the workplace. This has been corroborated by the Department of Health and Human Services, he said.
"If someone is asymptomatic there is no temperature."