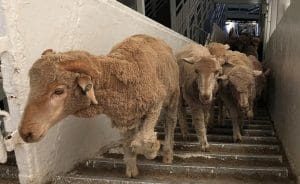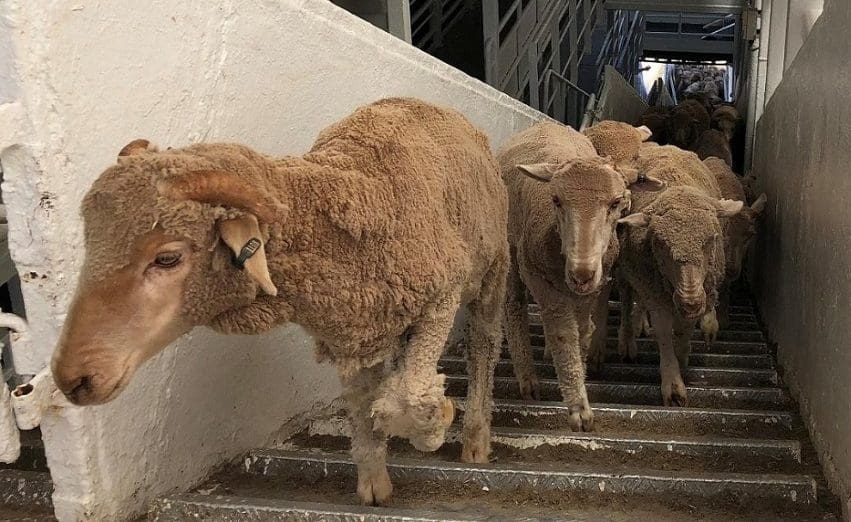 LIVE sheep exports remain a key pathway for Middle East markets as chilled carcase exports are impacted by COVID-19 travel bans, Meat and Livestock Australia said.
MLA said air freight restrictions during the COVID-19 pandemic have demonstrated the importance of the live sheep export industry for the Middle East.
Kuwait imported significantly less chilled carcase during the pandemic — down 50pc on 2019 levels for the year-to-June. The country had a greater reliance on live imported sheep to meet the somewhat lessened demand, with volumes back just 3pc on 2019, MLA said.
Sheep exports to Jordan are just 8pc behind 2019 levels for the year-to-June, while the chilled carcase trade has dropped 59pc on 2019.
In contrast, MLA said Qatar Airways has continued to run flights from Australia, which has maintained the flow of chilled carcase sheep meat, now up 1pc for the year-to-June. Consequently, Qatar hasn't needed to look to live exports like other markets have, with sheep exports to Qatar now back 29pc for the year.
The summer shipping prohibition is now in place from June through to mid-September. MLA said this policy is driving importers to seek livestock from alternate sources as they look to diversify their supplier base. Competition from South Africa is growing in Kuwait and Oman, while Romania continues to be the main competitor in Jordan.
MLA said live sheep exports to the Middle East for the year-to-June total 582,000 head, back 17 percent on 2019 levels.
The year-to-June sheep exports to the Middle East and North Africa (MENA) are down 13pc from 2019 levels, with the downturn in foodservice demand a key influence in the decline.
MLA said volumes of sheep and sheep meat to the United Arab Emirates are both back on 2019 year-to-June levels. Despite softer demand, food security has been a key focus of many MENA markets during the COVID-19 outbreak, although a number of other factors can be attributed to softening sheep meat demand in the Middle East, MLA said.
For more detailed figures and information, check out the latest edition of LiveLink.
Source: MLA.