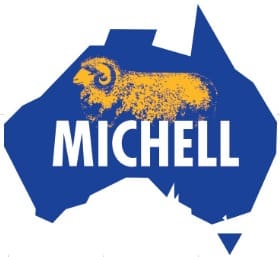 AUSTRALIA'S largest buyer, processor and exporter of carding wools Michell Wool has employed former Global Wool Export managing director Stephen Hill and his team to grow the combing side of the business.
Mr Hill has more than 27 years' experience in the wool trade and previously worked at Elders, ABB Grain and Viterra Wool Exports. He is also a former vice president of the Australian Council of Wool Exporters and Processors.
The Chinese-backed Global Wool Export (Australia) started trading on July 1 last year and bought 91,407 bales of wool at auction before closing down earlier this year.
Michell Wool chief executive officer Steven Read said the company has been fortunate to recruit Mr Hill and a small team of auction buyers and administration staff.
"Stephen is based in Adelaide and will work alongside our existing staff to help grow the Michell Wool business.
"While Michell is Australia's largest buyer, processor and exporter of carding wools, the company is also a buyer, processor and exporter of combing types," Mr Read said.
"We expect this part of our business to grow, complementing our wool processing business here in Adelaide, our Chinese plant and our direct wool business dealing directly with Australian wool growers," he said.
Mr Read said Mr Hill and his team started with Michell last week.