SUSTAINABLE wool is set to feature in King Charles III's coronation next weekend in miles of uniform fabric, interior and vestment fabrics and streetside bunting.
More than a mile of fine worsted Merino wool bunting has been organised with Savile Row Bespoke and its supporters by the Campaign for Wool, the educational initiative convened by King Charles III when he was The Prince of Wales, on Australia Day in January 2010.
Campaign for Wool chairman Sir Nicholas Coleridge said wool will be used in virtually every part of the coronation on 6 May, from beginning to end.
"The 6000 military, naval and airforce personnel from the UK and Commonwealth will wear uniforms made from 15 miles of wool uniform fabric.
"In addition, there will be formal dress, regalia and vestments, red carpets, hassocks and alter cloths, wool-filled saddles and blankets, undercrofts and ceilings cladded in wool for essential non-flammable insulation, canopies and awnings, casement linings for organs, pianos, and percussion instruments, to mention just the essentials in evidence on the day, will all have been crafted in sustainable wools from across the United Kingdom and the Commonwealth."
The bunting was created by apprentice tailors in each participating company on London's Savile Row, Clifford Street, Old Burlington Street and St James'. They used red, white and blue wool Merino Melton fabric from Woolmark licensee AW Hainsworth, a fabric historically used in iconic red military uniforms.
The bunting display, draped on award-winning pure wool rope from Sustainable Rope – the joint winner of the Innovation in Wool Award 2022, will feature from 24 April to mid-May. In addition to the wool bunting, there will be celebratory window displays highlighting the positive benefits and natural properties of wool.
UK Carpet Retailers will also celebrate the coronation by creating wool windows and showrooms. More than 3000 retailers have been invited to participate using #LoveWoolCarpets and highlight the benefits of choosing wool flooring. The initiative is supported by the wool carpet manufacturing industry, buying groups and SMG The National Furnishing Group.
Woolmark global strategic advisor Peter Ackroyd said Prince of Wales, as the Campaign for Wool patron, has met with 44 spinner and weaver Australian wool processors in United Kingdom and Italy and recorded several robust wool ecological and environmental messages for key trade events Pitti Immagine Uomo, Milano Unica and Première Vision in Paris."
Savile Row Bespoke chair Anda Rowland said Savile Row has had a very long relationship with the Royal household.
"To celebrate the coronation of His Majesty King Charles III, the cutters and tailors put their skills to work to create bespoke woollen bunting from remnant Melton cloth from Hainsworth – a British mill with a remarkable heritage across the decades and especially with the military uniforms."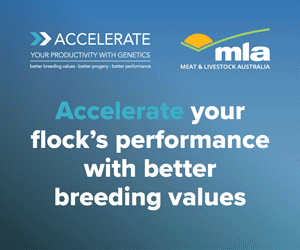 The occasion of the coronation in Westminster Abbey, to be witnessed throughout the Commonwealth and the rest of the world, will be a unique opportunity to showcase some obvious and some less-known properties of wool, The Campaign for Wool said.
The Campaign for Wool said wool has been used in many Royal events and is used for its natural performance benefits for clothing, interiors and other more unusual products. It is anticipated for wool to feature predominantly as part of the coronation and to play an integral part across multiple applications, each use highlights wool's many natural performance benefits of comfort, crease resistance, moisture management and breathability, sound absorption and reproducibility, safety, longevity, versatility and durability.
His Majesty King Charles III, when he was His Royal Highness The Prince of Wales, passionately endorsed the natural benefits and use of wool.
"It is abundantly clear to me that we need to make changes to the way we think about the production, use and the disposal of clothing and textiles if we are going to get anywhere near to meeting the United Nations climate change goals set for the industry.
"A major part of that change has to be moving from a linear system to a circular one, where textiles and clothing are produced sustainably, enjoy long use, and are made using natural materials, such as wool, which will biodegrade naturally and quickly at the end of their useful life," he said.
The Campaign for Wool is jointly funded by some of the world's largest woolgrower organisations. Key nation partners include British Wool, Australian Wool Innovation/The Woolmark Company, Cape Wools South Africa and Campaign for Wool New Zealand. All have shown incredible support and contributed to the global success of the King's Campaign for Wool since its inception.
Source – The Campaign for Wool.