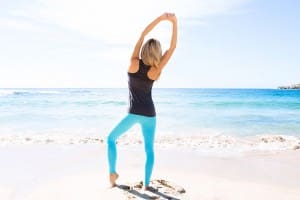 Aussie woolgrowers are expected to get more than a six-fold pay-off from investment in Merino wool sports and outdoor wear development by Australian Wool Innovation and The Woolmark Company.
Economic and environment consultancy, BDA Group, has estimated that the net benefit to Australian wool growers from AWI's sports and outdoor wear program will reach $27.5m by 2016.
"This represents a (gross) return of $6.30 on every dollar invested by AWI in the Sports and Outdoor Program over the years 2010 to 2016," the BDA Group report said.
Since the launch of Sportswool in 2004, AWI has sought to increase wool usage in the sportswear market by forming partnerships with major manufacturers, and developing products under the Merino Perform platform. By 2010 AWI AWI had 13 manufacturers licensed to use Merino Perform.
Merino Perform was taken to the world
Initiatives have included marketing Merino Perform at major international sports and outdoor trade shows, developing outdoor trousers and jackets, and Merino fibre sportswear, engagement of a Mountain Rescue Team as an ambassador and partnerships in Asia-Pacific, European and US markets.
MerinoPerform WP a unique, high-performance machine-washable Australian Merino wool fabric which is resistant to wind and rain. Using the latest fibre stretching technology, the wool is pre-stretched and spun into yarn before being woven into MerinoPerform WP.
AWI said the latest fabric innovations in Merino wool were most recently presented at various northern hemisphere events in January this year, such as the Outdoor Retailer trade show in Salt Lake City, USA, and the world's biggest sports trade show, ISPO, Munich, Germany.
Significant developments and innovations from The Woolmark Company's MerinoPerform brand partners exhibited at Outdoor Retailer and ISPO included warp knits, Merino wool blend wovens, laminated mid and outer-layer fabrics, Merino wool denim, an ultrafine (14 micron) Merino wool fabric and a lightweight jersey for fitness.
Wool sales have increased through AWI partnerships
The BDA report said there had been a general increase in wool sales as a result of the AWI partnerships.
High quality Chinese knitter Diyang Mengdi said with Woolmark it had have grown its business from 30 tonnes of Merino wool to using 180 tonnes a year over the past seven years.
"Most of fibre we use is 18.5um and finer. We successfully expand to some brands who have never heard of Merino circular knitting," the company said.
Under AWI's 2013/16 AWI Strategic Plan the targets sought under the program by the end of 2015/16 included an increase of 75,000 units a year, on average, for each manufacturing partner and an increase of an additional 50,000 units a year across non-AWI partners. By the end of 2013/14 these targets had been achieved.
"Across current manufacturing partners total volumes of Merino Perform™ product produced was estimated at close to 21m units with year on year growth of 10pc, or 2.1m units.
"This is equivalent to an average annual increase in units sold of 131,000 for each AWI partner over 2013/14," the BDA report said.
"Based on an average wool weight of 230 grams per unit the annual growth in wool demand translates to just over 30,000 kgs of wool per AWI partner.
"From information collected from AWI brand partners it was also estimated that around 25 percent of units sold were sourced from non-AWI manufacturing partners, or some 160,000 kgs of wool."
In total, an additional 640,000 kg of new demand can be attributed to the AWI investment in the Sports and Outdoor program in 2013/14.

New wool demand assessed
The BDA Group estimated the economic benefit to Australian woolgrowers associated with an increase in new demand was estimated at $3.9m a year for every one million kilograms generated.
This estimate was based on:
145m kgs of final product with Australian wool contributing 125 m kgs; and
The gross margin for fine wool, expressed on a kg clean basis, of $4.49.
The BDA Group said two scenarios were considered in the evaluation. The first provides a baseline measure of economic benefits on increased demand achieved to date and the second is based on an additional 10pc growth that could be attributable to the program from investment over the next two years.
With benefits expected to be sustained for 15 years, as consumer preference for Merino products is maintained across this segment, total benefits (in present value terms – assuming a 5pc per annum discount rate) would reach $28.1m under the baseline scenario and $32.7m with continued investment in the program until 2016.
BDA Group analyst David Collins said future benefits in these evaluations are discounted each year "because a dollar today is worth more than a dollar earned in say 10 years' time".

Wool is a trans-seasonal high performance fibre
Woolmark Company chief strategy and marketing officer Rob Langtry said research and development have always been an integral part of The Woolmark Company's operations.
"MerinoPerform WP represents a significant development in the sports and outdoor sector, creating a fabric ideal for outer-wear apparel.
"The fabric super-contracts during the dyeing and finishing process which creates a highly compact fabric with enhanced water and wind resistance."
Lightweight knitted Merino wool fabrics for spring/summer and indoor use were also on display at the trade shows, to spread the message that wool is also a fibre for warmer climates and indoor activity.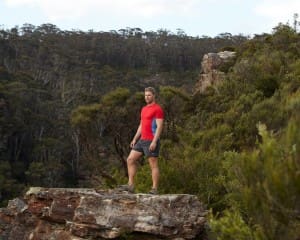 "Wool is a trans-seasonal, high-performance fibre and the natural choice for sports and outdoor wear," Mr Langtry said.
"Next-to-skin Merino wool apparel provides a high level of comfort, suitable for those seeking a sense of wellbeing in a broad range of leisure and sporting activities and wool's natural properties such as moisture management and odour resistance make it a fibre of choice for athletes."
Lightweight wool wadding for jackets were also on show, with wool-filled apparel products becoming increasingly important in the sports and outdoor markets – an area traditionally dominated by synthetics, feather and down products. The Woolmark Company has introduced a new Woolmark Specification for wool-filled products in response to these changing market trends.
The full BDA Group assessment of the AWI-Woolmark sports and outdoor wear program can be seen at www.wool.com
Sources: AWI, The Woolmark Company, BDA Group