LIFTS in the average prices for Merino ewe lambs and scanned in-lamb shedding breed ewes were the only positive signs in online sales last week.
AuctionsPlus commercial sheep and lamb listings lifted 19 percent to 29,722 head last week, and the online marketplace said it was another tough week for a market that is still trying to find a floor.
The AuctionsPlus crossbred lamb indicator erased all last week's gains dropping 19pc, while clearance and value over reserve also declined, falling two percentage points and $2 respectively.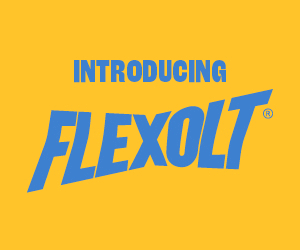 The overall sheep and lamb market was again weaker, with many categories not selling enough lots for a comparison to be made, AuctionsPlus said. For the categories that did, it was 'two up and four down', as clearance for the categories ranged from 12-100pc, highlighting the selective nature of the current market, AuctionsPlus said.
The increased listings this week was attributed largely to two factors, a larger number of lambs offered, and a larger number of head per lot across the board. Lamb numbers increased by 74pc to total 13,976 head, while the average head offered per lot jumped by 16 to average 246.
The crossbred lamb offering was back up this week, lifting 47pc to 5022 head, while average prices took a hit, falling $16 to $69 for a 46pc clearance rate. At Mount Mary in South Australia, 182 Apr/May 2023 drop Suffolk/Poll Merino mixed sex lambs weighing 27kg sold for $63, or 233c/kg lwt, to a buyer in Bordertown, SA.
The average price for the 2283 Merino ewe lambs offered increased slightly by $6 to average $74. At Terowie in SA, the same vendor had 365 April/May 2022 drop Poll Merino ewe lambs, split across two lots. The heavier line, averaging 39kg made $95 and the 38kg line sold for $100/head.
Joined shedding breed ewes posted a healthy clearance of 66pc for the 1878 head offered. The average price dropped by $8 to $124. At Nyngan in New South Wales, 20 Australian White 1.5-2.6 year-old station mated ewes sold the top price of $142.
Note: Prices as at 5pm Thursday, 3rd August 2023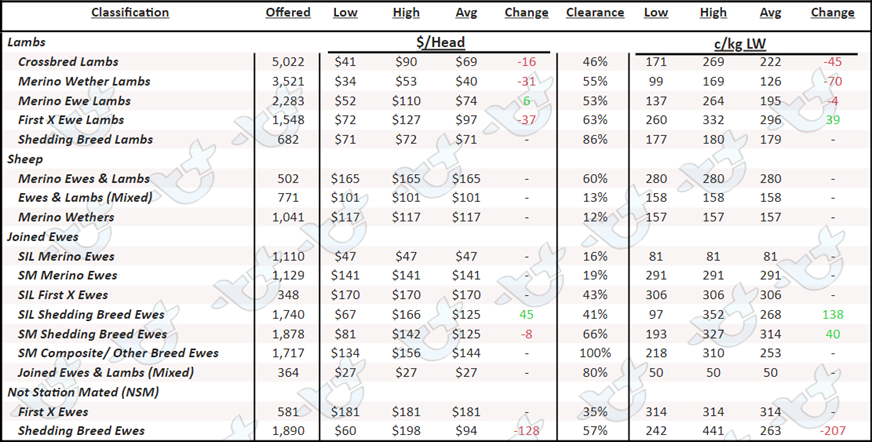 Source – AuctionsPlus.