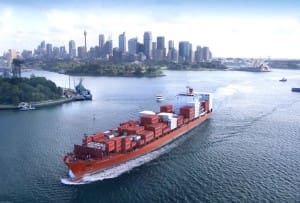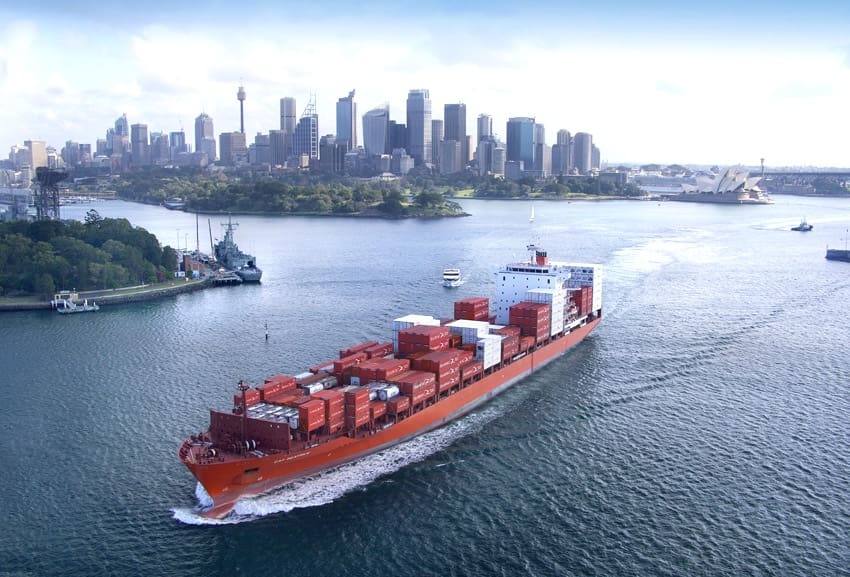 Meat was the top food export from Victoria in 2013-14 – higher for the first time in several years than the value of dairy exports, according to the Victorian Food and Fibre Export Performance Report released this week.
Victoria's food and fibre exports surged to a record $11.4 billion in 2013-14, led by increased demand for red meat exports and ongoing strong interest from China.
The 2013-14 report said meat exports rose in value by 36 percent or $626 million to be worth $2.34 billion, while dairy exports increased by 23pc to $2.29 billion. The report said Victoria accounted for 21pc of the value of Australia's meat exports.
Beef and sheepmeats the big performers
Beef exports from Victoria increased by 57pc, to be valued at just over $1 billion, accounting for 44pc of Victoria's total meat exports.
Sheep meat exports increased by 32pc, to be valued at $887 million or 38pc of the state's meat exports. Offal exports increased by 28pc, to be valued at $175 million, or 7pc of total state meat exports.
The report said the United States of America (USA) was the highest value destination for meat exports in 2013–14, at $447 million, an increase of 62pc from 2012–13. Beef exports to the USA lifted from 13,000 tonnes valued at $50 million, to 141,000 tonnes worth $34 million.
The value of sheepmeat shipments to the USA also rose from $67 million (20,000 tonnes) to $131 million (30,000 tonnes) in 2013-14.
Big increases in meat exports to China
The report said the value of meat exports to China also grew, by 70pc, in 2013–14, to be valued at $361 million, followed by Japan at $181 million worth of shipments.
Beef exports to China rose sharply in volume, by 166pc to 34,000 tonnes, to be worth $141 million in 2013-14, a value increase of 186pc. Sheepmeat exports to China in 2013-14 were worth $131 million (30,000 tonnes), up from $67 million (20,000 tonnes) in the previous year.
However, the state's wool exports to China slumped from 144,000 tonnes worth $956 million to 125,000 tonnes valued at $874 million.
The food and fibre performance report authors, analysts Lucy Ridley and Nathan Potter from the Department of Environment and Primary Industries' Trade and Investment Division, said China continues to be one of the most promising markets for Australian meat.
"In the Chinese market, Australian beef occupies a premium position and exports to China are likely to maintain the recent strong momentum.
"Rising input and labour costs are limiting China's production of meat products, making imports more attractive and competitive," they said.
"Chinese consumers are also seeking a wider variety of meat products from high quality and safe suppliers."
Focus on Asia and Middle East
Victorian Minister for Agriculture Peter Walsh said the 2013-14 export results demonstrated Victoria was right to focus on the premium markets of North Asia, South-East Asia and the Middle East where middle class populations were expanding and demand for protein, via dairy and meat products, was growing. Mr Walsh launched the report with Premier Denis Napthine at Melbourne's Wholesale Fruit and Vegetable Market on Monday.
"There is an increasingly strong link between Asia's growing consumer class and Victoria's producers, with the North Asia and South East Asia regions receiving $6.7 billion worth of Victoria's food and fibre exports last year," Mr Walsh said.
"During last week's Victorian Government trade mission to China it was again very clear that Australian dairy, meat, grain and horticulture is highly regarded and trusted by our Asian customers as being clean, safe and premium."
Mr Walsh said the Victorian Coalition Government has set a goal to double the state's food and fibre production by 2030.
"We are enabling farmers to work towards that goal by investing in targeted productivity-focused research and development and by helping Victorian export businesses find new markets for our world-class produce."
Victoria is Australia's largest state exporter
Victorian food and fibre exports were valued at $11.4 billion in 2013–14. Export value increased by $1.2 billion (12pc) from 2012–13. The value of food exports alone was $8.7 billion, an increase of $1.2 billion from the previous financial year. The value of fibre products (including animal fibre, skins and hides and forest products) increased by $50 million from 2012–13, to be valued at $2.6 billion.
Victoria's food and fibre exports in 2013–14 increased significantly in value, accompanied by a decline in volume, consistent with a shift towards exports of higher-value products and a decline in reported grain and forestry product export volumes.
In 2013–14, Victoria accounted for 29pc of Australia's total food and fibre exports and remained Australia's largest state exporter. Victoria has a 27pc share of Australia's total food exports and a 40pc share of Australia's total fibre products exports.
The five most valuable markets for Victorian food and fibre exports accounted for 46pc of the State's food and fibre exports in 2013–14. Victoria's 10 most valuable food and fibre export markets in 2013–14 were China, Japan, USA, New Zealand, Indonesia, Malaysia, Singapore, Hong Kong, United Arab Emirates (UAE) and Thailand.
Mr Napthine said there is great potential to continue increasing our food and fibre exports, and the Coalition Government is helping Victorian businesses find new opportunities through initiatives including the $62.6 million International Engagement Strategy and the $100 million Food to Asia Action Plan.
The 2013-14 Food and Fibre Export Performance Report is at
www.depi.vic.gov.au/agriculture-and-food/trade-and-investment/food-and-fibre-exports
Source: DEPI