IT has been just over a month since a Senate Inquiry handed down recommendations stating that foods that don't contain beef, pork, chicken or lamb should not be able to use words like beef, pork, chicken or lamb in their packaging or labelling.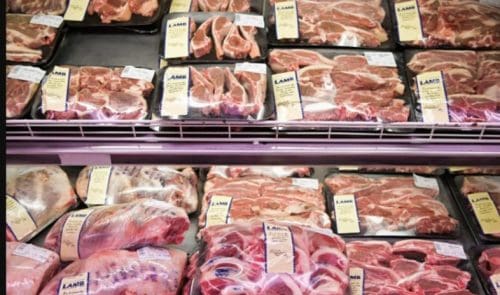 The report recommended that products made from plants could use utility terms such as pattie, mince or sausage, which give a consumer clarity on how they can be cooked and used, while specific meat category brands such as beef or lamb be restricted to animal protein products only.
The inquiry was greeted by the meat industry as a win for its efforts to prevent alternative protein products from being marketed with meat specific terms.
The report was criticised by the plant-protein sector which suggested it ignored evidence that consumers are not confused by their products, describing the recommendations as potentially limiting for the economic growth of their industry.
What is required for recommendations to become rules?
Despite its outcome, the recommendations handed down by the Senate Inquiry still do not equate to hard and fast rules.
Providing a timely reminder of that, just a few weeks after the Senate Inquiry recommendations were released, Woolworths launched a new offering of plant-based burgers labelled as "Impossible Beef made with plants" in 800 of its stores across Australia.
Such labelling would be problematic if the Senate Inquiry recommendations become law.
As it stands, there are still a number of steps that would need to happen before the recommendations become regulation, none of which are guaranteed.
Government response
The first is that the Government still has to provide a formal response to the committee's report, and can either accept and endorse the recommendations, or reject them.
Normally this has to happen within three months of an inquiry's conclusion and its report and recommendations being handed down.
However, with a Federal Election set to be called any day now, the current Government is about to enter caretaker mode, which suggests it is increasingly likely that it will be left up to the new Government to provide a response to the Meat Definitions inquiry report.
How a future Government will respond is obviously up to speculation, but there is at least one pointer already that could provide a useful guide.
That is that both Coalition and Australian Labor Party Senators involved in the inquiry supported the report and its recommendations.
If the outcome of the election is a majority Coalition or majority Labor Government, that would  suggest the recommendations are likely to be accepted and supported by the new Government.
But, noting that the Greens senator involved in the inquiry submitted a dissenting report rejecting its recommendations, an election result that delivers a minority Labor Government reliant on Greens support may likely lead to a Government decision to reject the recommendations.
Majority support of state and territory health ministers
If the report survives that step and the recommendations are supported by the new Government, it would then be up to the Ministers who oversee Food Standards Australia New Zealand (FSANZ) to decide whether to proceed with the development of a regulatory impact statement for regulatory protection of meat labelling.
A decision to do so would require the "majority support" of the various Ministers (usually health Ministers) from the Australian State and Territory Governments and the Australian and New Zealand Government who make up the Food Ministers' Meetings which develop policy guidelines for FSANZ.
If a majority of ministers agree, the regulatory impact statement would then proceed and outline the pathway for regulation.
Then the new regulations would have to be introduced by the Federal Health Minister, and then passed and implemented.
Meat industry has "drive and willingness" to see recommendations through
The Red Meat Advisory Council played a key role in instigating the Senate Inquiry.
CEO Alastair James explained to Sheep Central this week that, while the Senate inquiry report and its recommendations were "a great outcome" for the traditional meat protein sector, they are really "just the first step on a long path".
Knowing that a long path lies ahead, Mr James said there is a clear "drive and willingness" within the meat industry to see the process through, and he said that RMAC will continue to call on government, FSANZ and the ACCC to implement the senate inquiry recommendations as quickly as possible, "so truth in labelling for protein products can be reinstated".
He believes the Senate Inquiry has played an important role in bringing wider understanding of food labelling to everyday consumers.
"I think the Senate Inquiry had the benefit of raising awareness of the issue," he said.
"Prior, some in the community may have noticed plant-based protein products in the supermarkets, and even accidentally bought some, but weren't really aware that plant-based manufacturers were calling their products beef, lamb or goat.
"A lot of consumers weren't really aware of it, but if you put a plant-based product labelled as beef in front of them, and ask the question 'is this okay?', which is what the Pollinate survey did, they say no."
Consumer surveys
The survey to which he is referring was conducted by Pollinate, an ISO accredited market research agency. The survey was commissioned by the meat industry to test claims consumers were not being confused by the use of meat descriptors on non-meat products.
It involved survey of 1000 Australians, selected to be a nationally representative sample, according to Pollinate.
In that survey six in 10 respondents mistook a plant-based meat product (out of the five tested) as containing animal meat.
The research also indicated community support for clearer labelling, with 73 percent agreeing that plant-based products should not be allowed to use the term 'meat'.
Opposing results were documented in another survey conducted recently by the Institute for Sustainable Futures, which was commissioned by No Meat May and Vegan Australia.
The report, highlighted by the Sydney Morning Herald earlier this month, said the findings indicated that the majority of Australians are not confused by food labels, and can clearly tell the difference between plant-based and animal-based meat products based on names, labels and product descriptions.
The same research did however show that on average 20 percent of respondents incorrectly identified the right product during a packaging association test (the Pollinate research showed average misattribution of 25 percent), while 45 percent of respondents agreed that they "find the use of animal images on plant-based meats confusing".