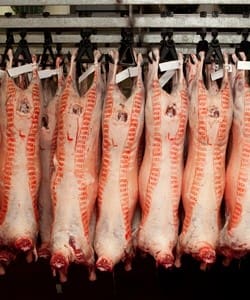 MAJOR lamb and sheep processors across Australia are entering their annual maintenance periods as livestock supplies tighten during winter.
JBS's began its annual winter maintenance program with a four-day kill at Cobram last week and again this week, after which the plant will operate normally until July 28. The plant will then close for three weeks until August 22.
The JBS Bordertown plant's final kill before a three-week closure will be on July 7, re-opening on August 1. The company's Brooklyn plant is remaining open on a four-day week.
Thomas Foods International's Lobethal plant in South Australia returned to operation five days a week on June 27 after a four week-long closure, but TFI's Murray Bridge plant will close this Thursday for two weeks, returning on Monday July 25.
TFI's Tamworth plant in New South Wales is operating five days a week and is not expected to close for maintenance, but the company's Wallangarra abattoir is not killing until further notice depending on available livestock numbers, after being closed for about six weeks.
Southern Meats at Goulburn returned to operation this week after being closed last week and the Australian Lamb Co plant at Colac is believed to be shutting down for maintenance in the last two weeks of August.