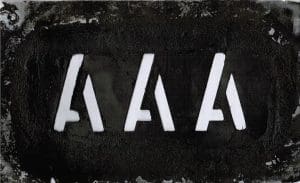 AUSTRALIAN wool sold strongly online last week as the physical auction supply dropped to its lowest weekly level since 1995.
For the first time since early April this year, the benchmark AWEX Eastern Market Indicator last week posted double figure growth, gaining 13 cents to close at 1183c/kg clean as just 15,375 bales were offered.
AuctionsPlus Wool project manager Tom Rookyard said the 6.6 percent pass-in rate across the week at the physical auctions highlighted that growers are keen to sell wool at current levels.
"The positive move of the market is good news for the industry, which is still being impacted by COVID-19.
"However, no doubt the low supply offered is the real factor at play here and some business is being conducted by the lack of supply is keeping the market's head above water."
On Thursday last week, Elders and Nutrien Ag Solutions offered 255 bales in 42 lots from Western Australia in the AuctionsPlus online auction.
Mr Rookyard said the strong close of the physical market flowed straight onto the online auction with a 98pc clearance rate.
"The usual buyers logged in to participate, along with 17 growers who viewed the sale."
Mr Rookyard said a line of 16 micron Merino fleece wool with a very low 0.1pc vegetable matter content topped the sale at 1160c/kg greasy. The lot was branded Knowsley and was offered by Nutrien Ag Soultions. A line 16.9 micron Merino weaners fleece with an average staple length of 67mm long sold for 904c/kg greasy. This lot was branded Subasio Downs and was offered by Elders.
AuctionsPlus sells 321 bales via offer board
In the seven days to last Thursday, 321 bales were also sold online on the AuctionsPlus wool offer board.
Merino fleece wool of 16 micron sold to 1022c/kg greasy and 17 micron wool sold to 1070c/kg greasy. A line of 18 micron fleece wool made 1000c/kg greasy and some 19 micron fleece sold for 966c/kg greasy.
The top-priced lot sold on the offer board was a line of 15.9 micron AAA Merino fleece wool that made 1335c/kg greasy. This lot had 0.5pc vm and was 108mm long. It was branded Bellevue/JFF/Eucumbene and was offered by Jemalong Wool.
"While volume remains low there is some competition around the market.
"However, until social distancing measures are removed, global economies will take a battering, reducing confidence at the consumer level hurting the wool industry," Mr Rookyard said.