QUEENSLAND grain-fed beef producer Stockyard has partnered with Commonwealth Bank to drive enhanced leadership in social outcomes under a trail-blazing new funding agreement.
In what is claimed to be a first for Australian agriculture, Stockyard Group has entered into a sustainability-linked loan (SLL) with CBA.
Stockyard's three-year loan sets out clear parameters that will see the beef supply chain business stretching towards sustainable outcomes in emissions reduction, animal welfare and people wellbeing that are significantly beyond its existing, strong baseline performance.
Stockyard already has strong alignment to the beef industry's priorities such as the Australian Beef Sustainability Framework and the Carbon Neutral 2030 strategy.
Similar sustainability benchmark-based loans have been available in commercial-sector loans for some time, especially in infrastructure projects like airports and shipping ports, but this is believed to be the first example seen in agriculture.
In some recent instances, shareholders have applied pressure to lending institutions to invest in business that have strong and improving sustainability credentials.
Stockyard's three-year loan deal announced today ties the facility pricing to five metrics, mostly surrounding the company's 20,000 head Kerwee feedlot on the Darling Downs, grouped into three sustainability performance targets. These include: reducing Scope 1 and 2 greenhouse gas emissions (more on this below); improved animal welfare outcomes; and workplace health and safety innovations.
Stockyard managing director Lachie Hart said CBA's new loan structure incorporated his business's strong commitment to strive for even better care of their animals, the environment, the community, and their people.
"We're certainly seeing, from the funding side, many fund managers, large private equity funds, and pension funds looking for good solid investments in businesses that have these green credentials. There's a strong appetite for it," Mr Hart said.
Targets for Stockyard loan agreement are set on a yearly basis – described as 'ambitious' and intended to 'stretch' Stockyard's sustainability improvement objectives and performance. If it hits those targets, a discount off the agreed interest rate applies. But equally, failure to meet the agreed targets would result in higher interest penalties.
Mr Hart was not prepared to discuss the exact agreed terms, but said it represented a "significant material incentives" to try to achieve.
"Obviously the interest savings we make can then be re-invested into future sustainability projects, or future capital improvements to bring about further improvement."
"We welcome the opportunity to participate in this innovative financing structure and make a commitment to tie important sustainability targets to our financing costs. To us, as a third-generation family business, it is our responsibility to pass on a viable, responsible, and sustainable business for future generations and this loan will allow us to utilise interest savings to ensure this is the case.
"It also provides opportunities to access internationally recognisable ESG credentials to assist with securing capital and customers in the future," Mr Hart said.
Emissions
Of the three sustainability areas targeted under the project – emissions reduction, animal welfare and people wellbeing – Mr Hart was happy to share detail around the first.
"Stockyard already has the reputation for exceeding industry standards in the emissions space," he said.
Stockyard had been working on its own Carbon Neutral by 2030 target (aligning with the broader industry's CN2030 target) for two years, already making significant gains in emissions reduction.
A number of projects were involved, including:
Use of renewable energy to replace electricity. An on-site solar energy array currently provides about 60pc of the site's electricity needs. That installation will be expanded in the next 12 months
The boilers driving the Kerwee feedlot's steam flakers are currently fired by LPG, but a project has been launched to capture methane gas off covered sediment ponds, somewhat similar to installations at some Australian beef processing plants. The challenge is that modern feedlot sediment ponds tend to be wider and shallower than older designs, adding additional cost to cover. It is hoped this project will be completed within the next 12 months.
Added to this are more rainwater capture and recycling of wastewater projects, and expansion of irrigation to utilise effluent more efficiently.
Stockyard has made a submission for a government grant that, if successful, would allow it to do a large-scale commercial trial using asparagopsis seaweed as a ration additive, for significant methane reduction. This trial would distinctly look at methane reduction using the seaweed additive, rather than focussing more specifically on feed efficiency, as FutureFeed's recently announced project is.
"It's a multi-faceted approach, all designed to achieve these targets which have been set," Mr Hart said. "It's already well beyond 'business as usual' standards for our business."
He said there was a lot of 'reputational risk' involved in the sustainability-linked loan project.
"There is reputational risk for us to stick our head up, and equally, there is an enormous reputational risk for the bank to support this initiative – and there are obviously international standards for the bank to meet as well, which is why the project uses a third-party auditor to gauge performance and monitor progress.
Ernst & Young (EY) will provide the audit service for the loan, against the benchmarks, adding a high level of credibility.
Innovative finance solution
Commonwealth Bank's Group Executive for business banking, Mike Vacy-Lyle, said the landmark transaction would be a game-changer for the business and demonstrated the bank's ability to develop innovative finance solutions to support the sustainability of the industry through improved ESG outcomes.
"We know many farmers across the country are already adopting best practice sustainability and environmental stewardship, and we want to partner with agribusinesses to help them innovate and accelerate transition plans," Mr Vacy-Lyle said.
Emissions assessment is divided into Scope 1, Scope 2 and Scope 3 emissions within the Stockyard project.
Scope 1 covers direct enteric methane production in the Kerwee yard's cattle on feed; Scope 2 covers CO2 emissions from other sources associated with the business, such as a pump or an electric motor driving a piece of machinery, where the actual emissions may be made back at the power station; and Scope 3 involves emissions produced by cattle and grain suppliers and service providers to the yard, such as transport companies.
"We have already said that our carbon neutral targets will be Scope 1 and 2 only, but we are also trying to get a better understanding of Scope 3, including our cattle or grain suppliers, in terms of how much influence we can have on emissions improvements from their businesses," Mr Hart said.
"That's always the hardest, but over the next nine years (to 2030) we hope to get a much better understanding of what's happening in the sustainability and emissions space with those Scope 3 people."
Brand claims
Asked whether moves would be made to embed stronger sustainability messaging within Stockyard's suite of premium Wagyu and Angus beef brands sold around the world, Mr Hart said it was currently not the main priority, nor the primary purpose for going down this path.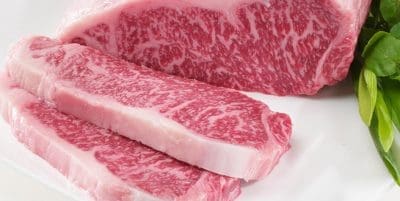 "Over time, as we get closer to carbon neutrality, it may be necessary to go into the market to buy some credits to achieve it. But our primary ambition is to make real change within our own business," he said.
"That is when we'd be looking at starting to make brand claims around sustainability, and asking the consumer to pay us a premium to cover that cost."
"Although not specifically asking us to produce a carbon-neutral product, at the end of the day consumers are asking us to be more transparent and accountable within our supply chain – and they want to trust us that we are producing our stockyard branded beef in a sustainable manner."
"We want to take our customers on this journey with us."
Founded in 1958, Stockyard is recognised as an integrated pastoral, lot feeding and branded beef business, exporting a suite of premium grain-fed Wagyu and Angus beef product to over 20 international markets while supporting Australian markets. Click here to learn more about Stockyard's environment and sustainability strategy.