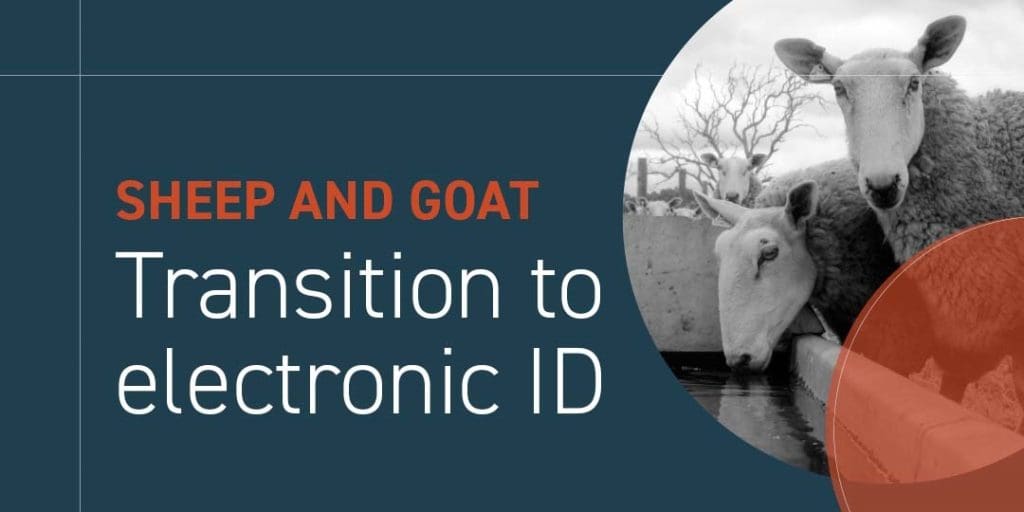 AUSTRALIA'S Sheep and Goat Traceability Task Force will next week host its first webinar on the implementation of a national mandatory sheep/goat electronic identification system.
The webinar on Thursday 3 November 6.30pm–9pm AEST will be the first in a series to be held throughout the implementation path to help inform and engage with stakeholders.
The webinar will be an information session to provide a briefing by the SGTTF as to current progress of the taskforce and is open to all stakeholders throughout the sheep and goat supply chain, providing an opportunity to stay informed and be actively involved in the implementation pathway.
Please register via the Eventbrite link and if you would like to ask the panel of speakers some questions about sheep and goat traceability ahead of the webinar, you can submit your questions during registration.
In September 2022, Australia's state and federal agriculture and primary industries ministers reaffirmed their commitment, first agreed in July 2022, for government to work collaboratively with industry to advance work on a national approach to Australia's livestock traceability systems. This includes the ministers' collective agreement to introduce a national mandatory individual electronic identification (EID) system for sheep and goats, working toward a 'go live' date of 1 January 2025.
To undertake this work the National Biosecurity Committee established a new government-industry Sheep and Goat Traceability Task Force (SGTTF). Governments and industry are working together towards a mandatory national traceability system using EID for sheep and goats by 1 January 2025.
Members of the taskforce include independent chair Ron Cullen, representatives from New South Wales, Tasmania, Victoria, Western Australia, South Australia and the Commonwealth (representing the other jurisdictions), and representatives from  SAFEMEAT, the peak councils for sheep, wool, goats, beef and/or dairy cattle industries, and from retailers, processors and smallgoods manufacturers.
More detail and background on the Sheep and Goat Traceability Task Force (SGTTF) and the terms of reference are on their website https://www.agriculture.gov.au/biosecurity-trade/policy/partnerships/nbc/sheep-and-goat-traceability-task-force , and the website will continue to be updated with timelines and relevant communications material as they become available.
Note: Sheep Central initially mistakenly referred to this webinar as being hosted by Livestock SA.
Source: Sheep Producers Australia.