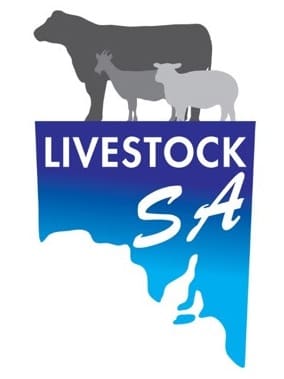 LIVESTOCK SA has reaffirmed its principles for funding and rollout of mandatory sheep and goat identification in South Australia as an implementation plan is prepared.
The state's Sheep and Goat Traceability Committee has forwarded an ACIL Allen business case for the EID rollout to the State Government, but is yet to complete an implantation plan.
The peak South Australian red meat and wool body today said it had reviewed and reaffirmed its commitment to realise the best outcomes for producers and the industry.
Livestock SA chief executive officer Travis Tobin said that while Livestock SA is delivering the Sheep and Goat Traceability EID project with funding from the government and the Sheep Industry Fund, the organisation also considered the findings from the project's supply chain steering committee in a separate process to determine if and how these recommendations will be supported.
"Last week the Livestock SA board reviewed the final (ACIL Allen) business case that has been developed through the first phase of the traceability project and considered it was important to also review the principles that guide our position on various aspects of the transition to sheep and goat EID.
"Critical to the successful implementation of EID in South Australia will be harmonisation across all jurisdictions, proportional financial assistance for relevant sectors of the supply chain, and ongoing consultation with and support for producers and the broader industry," he said.
Livestock SA said its EID rollout principles include:
Harmonisation across all jurisdictions and local regions
Proportional financial support for relevant sectors of the supply chain, including for investment into technology and changes in infrastructure
Financial assistance must be underpinned by an equitable funding arrangement across the supply chain, with the recognition of ongoing costs to producers
Ongoing consultation with industry and producers before, during and after the implementation of EID to ensure a successful transition and that productivity benefits of the technology are harnessed
Ensure the National Livestock Identification System (NLIS) database has the proven capability to process data from all farmed livestock species
Producers are given the opportunity to adjust to the new requirements of eID for sheep and goats, and after a fair and suitable transition period, non-compliance is investigated
All members of the supply chain are held accountable for maintaining compliance within their sector
Support is available to producers before, during, and after the implementation of eID, including training and assistance services.
The Sheep and Goat Traceability EID project aims to establish a mandatory system for tracking sheep and goats throughout the supply chain in South Australia, with the goal of achieving proper costing, reduced disruption, maintained efficiencies, and identified opportunities for the industry. The project is currently in its second phase, with the steering committee developing an implementation and communications plan.
For more information and to stay informed visit the Livestock SA eID webpage: https://livestocksa.org.au/eid/sheep-goat-traceability
Source: Livestock SA.