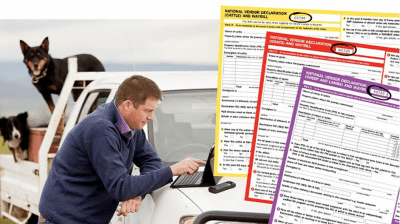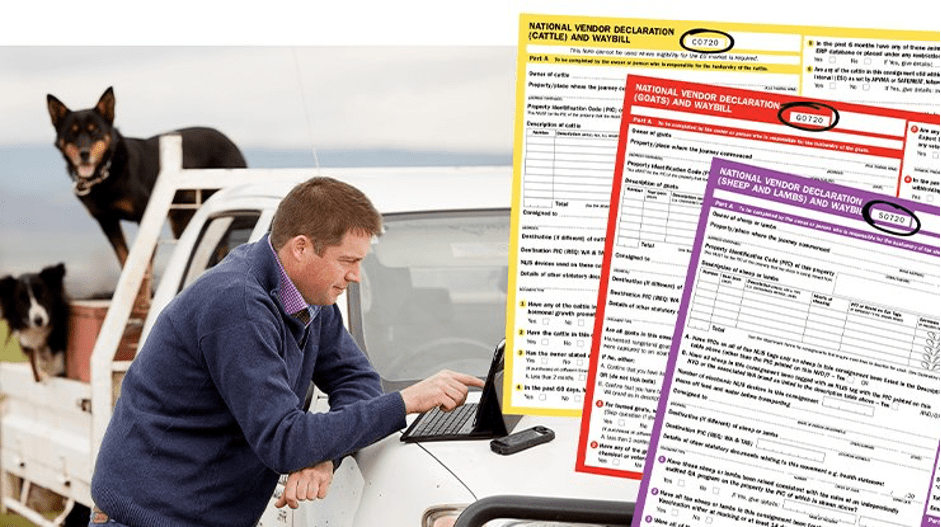 INTEGRITY Systems Company says it plans to have offline electronic National Vendor Declaration forms ready by the end January.
Connectivity has been labelled as a major reason for a low uptake of the re-branded eNVD forms, with a survey finding 48 percent of vendors were using it this year, up from 37pc last year.
While the number is increasing, processors have been pushing for an even higher uptake, with compliance staff spending large portions of their day fixing up mistakes on paper copies.
Speaking at Meat & Livestock Australia's impact webinar series, ISC's research, development and adoption manager Irene Sobotta said the company was building a mobile phone app where producers can create a consignment online, download it and transfer it offline.
"The app will be tested in December by a core group of producers and supply-chain users before we release it, hopefully, at the end of January next year," Ms Sobotta said.
"Overtime if will mean producers won't have to print or supply a hard copy, and transporters will be able to carry the eNVD without connectivity."
Currently eight companies provide ISC-compliant eNVD forms and Beef Central understands some of them may already have offline forms – we have sought clarification on this.
Ms Sobotta said while the company had plans to drive more vendors to use eNVD, it had no intentions of scrapping its paper-based system at this point.
"ISC's working to address some of the barriers to adoption of the digital NVD – like completing and transferring consignments where there is limited or no connectivity," she said.
"Once these barriers are addressed, then ISC will seek input from industry in-terms of a policy to shift to a digital only model."
Plans to integrate LPA, NLIS and NVD
Ms Sobotta said after the development of the eNVD app was complete, ISC had plans to integrate all its programs – including Livestock Production Assurance, National Livestock Identification System and NVD.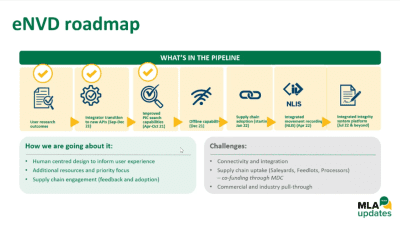 "As part of our recent refresh of the Integrity Systems 2025 strategy, we are placing a really high priority on the integrated platform," she said.
"The planning for all of this is all in its early stages, there's still a lot of work to be done."
Ms Sobotta said pushing eNVD was the first step of the transfer.
"We want to be able to reduce the complexity of the systems," she said.
"After delivering the eNVD update early next year, we'll aim to have a fully scoped supply-chain solution out by July next year."