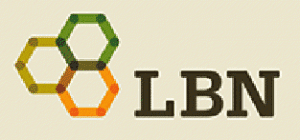 Free biosecurity workshops for Tasmanian producers will be offered at Smithton, Campbell Town and Sassafras in the next two weeks.
The workshops are the final opportunities in the latest series aimed at helping producers identify and prevent costly pests and diseases affecting sheep and cattle.
Earlier workshops in the series have already run across the state to give producers a better understanding of the risks that pests and diseases such as drench-resistant worms, footrot, Bovine Johne's disease, and pestivirus, pose to a farm's productivity and profitability.
Livestock Biosecurity Network regional officer Dr Jess Coad said these pests and diseases can be a significant cost to producers if not managed properly, or, ideally, prevented.
"The workshops outlined how farm biosecurity can prevent pests and diseases getting a foothold – as prevention is by far the cheapest way to manage them."
"Cattle and sheep producers from the workshops have said they now have a much better understanding of how to recognise these pests and diseases, how they are spread, and the serious impacts they can have," she said.
Waterhouse producer to make changes
Waterhouse producer, Roger Bignell, said he found the workshop to be a great reminder of how easily some pests and diseases can arrive on farm.
"I recommend these workshops to other producers, even if they think they already know all about pests and diseases," he said.
"I'll certainly be making changes to further reduce the risk of pests and diseases arriving on my farm."
The workshops are led by Dr Coad in collaboration with the 'Making More from Sheep' and 'More Beef from Pastures' industry programs. The remaining workshops will run from 1-4pm at the following locations:
Tuesday April 21 – Agritas Trade College, Smithton (cattle only);
Wednesday April 22 – Guide Hall, 23-30 King Street, Campbell Town;
Tuesday April 28 – Sassafras Hall, 76 Chapel Road, Sassafras.
Interested producers can RSVP by calling 0488 400 209 or emailing [email protected]
Source: Livestock Biosecurity Network.