A $1.2 million grant from the Australian Government will help the livestock export industry support its partners in Indonesia with the roll out of vaccines for foot and mouth disease (FMD) and lumpy skin disease (LSD).
The grant has been provided to research and marketing body LiveCorp, as part of the $14 million biosecurity package Manage the immediate risk of foot and mouth disease and lumpy skin disease to Australia.
LiveCorp Chair Troy Setter says the funds will add to efforts by Australian exporters and industry to support their Indonesian counterparts, as they reach out to the communities in areas around feedlots and other facilities.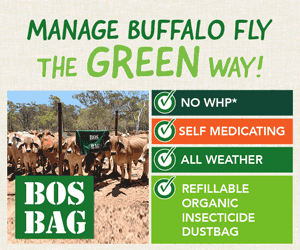 "Many of the surrounding farmers are small holders who have just one or two animals, and this will help to protect their livestock and their livelihoods," Mr Setter said.
"Exporters have strong, long-term relationships in Indonesia and have already been working closely with supply chain partners to provide information and bolster biosecurity efforts.
"Importantly, this grant will also help to create buffer zones around feedlots and other facilities where Australian-bred cattle are being held, lowering their risk of FMD and LSD while supporting local families."
The disease outbreaks earlier this year have had a significant impact on Indonesia's food security, accessibility and affordability.
Importers were also hesitant to bring in cattle in the early stages, given high livestock prices in Australia and initial uncertainty around the availability of vaccines.
"The number of Australian-bred cattle in Indonesia is starting to pick up again, and those being imported these days are being vaccinated on arrival to protect them from infection," Mr Setter said.
The grant will provide partial reimbursement of the cost of LSD and FMD vaccines and equipment, and support the coordination and logistics of getting them into communities where the facilities are located."
LiveCorp is grateful to the Australian Government for its ongoing efforts to assist Indonesia and bolster Australia's biosecurity preparedness, and looks forward to working with industry in both countries to deliver the project.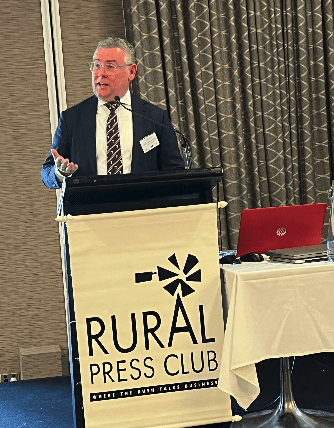 Speaking at the Rural Press Club of Queensland lunch in Brisbane today, Minister Watt said the first six to twelve months of the MLA project will include an in-country risk assessment and mitigation plan, development of feedlot manuals, and training delivery on biosecurity and emergency response in Indonesia.
"The MLA project is already underway, with industry contributing $1 million to this $2.1 million project.
"The LiveCorp project will partially reimburse the cost of FMD and LSD vaccine programs used for buffer zone vaccination, focusing on encouraging vaccination of susceptible species surrounding feedlots and facilities across Indonesia and supporting the welfare of smallholders within these communities.
"It will leverage livestock export industry networks to distribute FMD and LSD vaccines effectively across Indonesia."
Minister Watt said it was important to remember Australia remains free from both FMD and LSD and it is critical that we continue to protect our animal health status by working together with other countries.
"Our strong relationship with our neighbouring countries is also helping us to continue to safeguard our agriculture sector and the industries on which it relies.
"The Australian Government's October Budget includes a $134 million down-payment on our commitment to long-term, sustainable funding for biosecurity, by investing in front line staff, 20 new detector dogs and stronger defences against the threat of FMD and other diseases.
"Our farmers, farm workers and food processors need the tools to thrive and be resilient into the future so they can continue to produce the best food and fibre in the world.
"We are committed to providing support and protection for the agriculture sector to give our farmers and rural communities the means to grow."
Source: LiveCorp, Minister for Agriculture, Fisheries and Forestry