EXPORTERS and the RSPCA have welcomed Australian government plans to establish a committee to review the nation's standards for the live export of l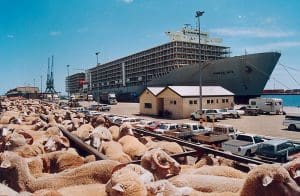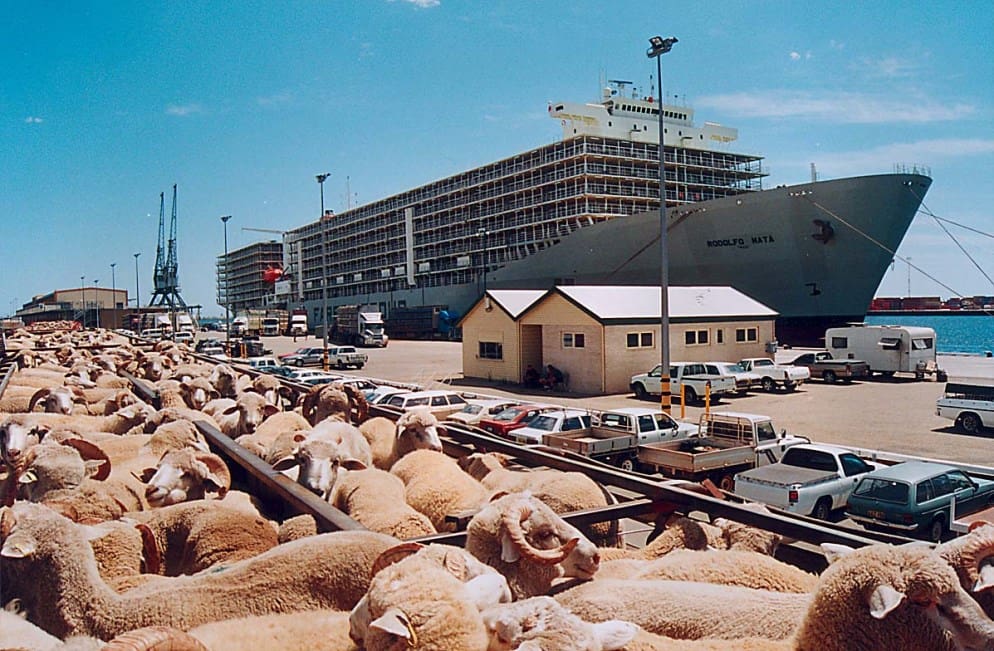 ivestock.
The Department of Agriculture and Water Resources announced yesterday it is establishing a technical advisory committee to conduct a review of Australia's Standards for the Export of Livestock (ASEL) and is seeking suitable applications for membership.
Deputy secretary Malcolm Thompson said ASEL was an important component of Australia's world leading livestock export system; setting the standards of health and welfare that exporters must meet during the transport of Australian livestock overseas.
"The committee we're establishing will look at the standards for the export of livestock to ensure they are fit for purpose and take into account the latest animal health and welfare scientific information and advice," Mr Thompson said.
"This technical committee will be made up of an independent chair and experts in animal health and welfare, regulatory design and the livestock industry. Members will be required to meet specific eligibility requirements and will be selected on the basis of their skills, experience and qualifications rather than their affiliation with an organisation.
"This is about getting the science right behind any proposed updates to the standards—there will be a number of opportunities for stakeholders to contribute to the standards throughout the review process," he said.
"We anticipate appointing an independent chair and four committee members for a period of two years, to begin in late September."
ALEC endorses government approach
Australian Livestock Exporters' Council chief executive officer Simon Westaway said the ASEL review process would include the establishment of a Technical Advisory Committee (TAC).
"That committee will ultimately provide recommendations to the Department of Agriculture and Water Resources (DAWR), as part of a process which ALEC believes will provide outcome-based standards, backed by sound scientific evidence," Mr Westaway said.
"ALEC has previously called for a formal review of ASEL and we endorse the approach being undertaken."
The TAC will comprise an independent chair, two animal health and welfare experts, a person with an expert knowledge of the livestock export industry, and a regulatory expert. The TAC is supported by an ASEL Reference Group, comprising representative bodies with a direct interest in the livestock export industry, including animal welfare organisations, the production sector and veterinary profession.
"ALEC has encouraged this review of our $2 billion industry because livestock exporters wants ASEL to remain relevant, which in turn promotes a sustainable and growing livestock export trade," Mr Westaway said.
"Our industry knows the importance of incorporating the latest evidence-based science and new technology into the high standards governing our trade, to ensure the regulatory framework governing the live trade is up-to-date and aligned with world's best livestock welfare practices.
ALEC director and industry veterinarian Dr Tony Brightling said Australia continued to play a world-leading role in the global livestock export trade.
"Australia is the global leader in livestock welfare practices and the current ASEL standards are recognised as an international gold standard," Dr Brightling said.
"However, livestock export is a dynamic industry.
"As such, it's important to ensure ASEL is reviewed and updated to incorporate new technology and research findings, so as to genuinely reflect and meet community expectations of Australian industry operating at international best-practice standards."
RSPCA hopes review will improve animal welfare outcomes
RSPCA Australia senior policy officer Dr Jed Goodfellow said while the RSPCA is opposed to exporting animals live for slaughter due to the inherent welfare risks, the body would always embrace any opportunity to improve animal welfare standards while the trade continued.
"It is critical the review is based on sound and impartial assessment of the latest animal welfare science and a commitment to improving animal welfare outcomes within the trade.
"Selecting the right personnel for this task will be crucial to the effectiveness and integrity of the review process," he said.
"The review is long overdue as the current 2011 version of the ASEL are based on outdated animal welfare science around stocking densities and bedding provisions, and fail to ensure people handling animals are aware of their legal responsibilities and have the competency to carry them out,
"A review of the ASEL was conducted in 2012 but successive governments have failed to implement the recommended changes," Dr Goodfellow said.
"The RSPCA hopes this process will lead to real improvements in animal welfare outcomes and looks forward to participating in the review process."
ASEL review to be conducted in modules
Mr Thompson said the review will be conducted as a series of modules with each module expected to take six to eight months to complete.
"This means we can prioritise some areas of work, encourage industry innovation and move more quickly to adapt technological improvements.
"It is anticipated that committee members will need to be available for 30 to 80 days over a year to undertake committee duties."
Committee members will be paid at the rate published for 'Offices not specified' in the Australian Government Remuneration Tribunal 'Determination 2016/18—Remuneration and Allowances for Holders of Part-Time Public Office.
Applications from suitably qualified people are now being sought. To find out more about the committee's terms of reference and to apply visit http://www.agriculture.gov.au/animal/welfare/export-trade/review-asel