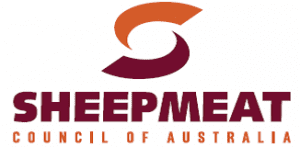 SHEEP meat producers and industry professionals have less than two weeks to apply for the Sheepmeat Industry Leadership Program before entries close on Monday, October 23.
It's only the second year that the professional development program has been run, as part of the Sheepmeat Council of Australia and Meat & Livestock Australia joint initiative, Building Leadership Capability for the Sheep Industry.
The SCA leadership program is run by the Australian Rural Leadership Foundation, a not-for-profit company that works to develop leaders with a focus on influencing change across organisations, industries and communities in rural, regional and remote Australia.
Each of the 15 positions in the program is valued at more than $10,000 which covers all training, course materials and travel to the two face-to-face sessions.
SCA industry leadership and communication manager Kathleen Allan encouraged upcoming leaders within the sheep meat value chain to consider applying to participate in the program.
"It's a fantastic opportunity for those in the industry to build their skills and confidence," she said.
"Participants will develop a greater understanding of leadership roles and responsibilities in the industry and the value of collaborations, advocacy and effective negotiation.
"Participants will build relationships and networks and improve their leadership practice and understanding of governance."
Training will run from February to May next year, with three sessions held including two face-to-face meetings.
Applicants must be:
A sheep producer or person working in the sheepmeat industry.
Able to demonstrate at least five years' experience in the sheep industry and ready to take the next step in terms of industry leadership and involvement.
Able to commit to attend the full three sessions of the course.
Prepared to contribute $500 to the cost of the program.
Willing to work with the SCA on future leadership initiatives.
Applications close at 5pm on Monday October 23 2017.
An application form and information sheet with entry requirements are available online at www.sheepmeatcouncil.com.au/SILprogram
Source: SCA.