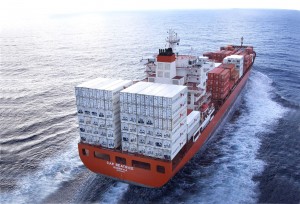 AUSTRALIAN sheep meat shipments to Indonesia have lifted dramatically since the country put restrictions on beef cut imports earlier this year.
Australia's sheep meat exports to the country have increased from 1338 tonnes in 2014 to 2364 tonnes for the first 10 months in 2015.
According to MLA's Statistics Database, Australia exported 680 tonnes of frozen lamb, 48 tonnes of chilled lamb, and 610 tonnes of frozen mutton to Indonesia in 2014. By October 31 this year, Australia had shipped 1037 tonnes of frozen lamb, 28 tonnes of chilled product and 1299 tonnes of frozen mutton.
Meat and Livestock Australia's manager of market information Ben Thomas said Indonesia's increased sheep meat intake could be partly attributed to Indonesian importers searching for an alternate protein source, following the cut restrictions placed on beef imports early this year.
In January this year Indonesia limited beef trade in 2016 to manufactured meat and the primal cuts – striploin, tenderloin and cube roll. This was aimed at limiting supply to raise prices for domestic beef and promote domestic production.
"The biggest thing underlying it (the Indonesian sheep meat import increase) is the restriction on beef cuts and beef imports into Indonesia – it is somewhat substituting that decline," Mr Thomas said.
"But because it is such a new trend it is a bit early to tell whether or not it is specifically growing demand for Australian lamb or mutton, but it is more than likely just that substitution of product due to tighter availability of beef in the market."
Australian sheep meat exports into South East Asia generally easing
However, despite the lift in Indonesian sheep meat imports, MLA said during the first ten months of 2015, Australian exports of sheep meat into the South East Asia region eased slightly, back 2 percent year-on-year to 33,123 tonnes, due to a mixed performance across key markets. The SE Asia region included Thailand, Singapore, Philippines, Malaysia, Indonesia, Vietnam, Myanmar, Laos, Cambodia and Brunei Darussalam.
Lamb exports into Malaysia during this period jumped 18pc year-on-year, to 19,592 tonnes. However, mutton exports fell 6pc to 12,287 tonnes for the year to date.
Sheep meat shipments into Singapore were back for lamb and mutton, with lamb falling 11pc year-on-year to 1609 tonnes and mutton easing 2pc to 7291 tonnes.
Source: MLA.