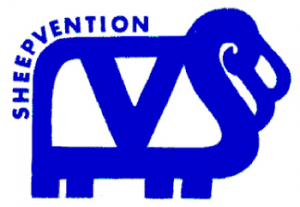 HAMILTON's Sheepvention expo next week will feature more industry celebrities, more working dogs, more sheep and more trade displays, according to organisers.
The 39th annual Sheepvention in the western Victorian city, with its multi-breed sheep show, farm inventions competition, Merino ram sale, fashion parades and trade displays will be held mainly on August 7 and 8 next week.
But on Sunday August 6, the Coprice Victorian Farm Dog Championships kick off with the encourage and novice events, building up to the novice, open and championship trial finals on Monday and Tuesday.
Organiser Ian O'Connell said the event has attracted its biggest ever encourage and novice field, with about 60 dogs, about double last year's entries. He said about 50 dogs have entered in the open section, including last year's winner Luke Twigg from Bear's Lagoon with Hilton Park Stuart.
The top 25 open dogs will also be eligible to win the prestigious Coprice Victorian Farm Dog Championships and there is also the possibility that the best novice dog can continue through the open ranks to the championship final.
"It's possible to go all the way," Mr O'Connell said.
Also on Sunday at the Hamilton showgrounds, the Australasian Young Designer Wool Awards will be held, as well as the first showing of garments from top Australian and international designers to shown at other parades during Sheepvention.
Tasmanian author and working dog lover Rachael Treasure will open the three-day event at noon on Monday August 7 in the ram selling pavilion for the Hamilton Pastoral and Agricultural Society. Sheepvention visitors can also see her at the Home Paddock stage on Tuesday August 8.
'Lambassador' and media personality Sam Kekovich will be at the Bayer stand, site 216 throughout Monday.
Meat & Livestock Australian managing director Richard Norton will also be a guest speaker at the Rural Bank's luncheon on Tuesday and in the ram selling pavilion, Australian Wool Innovation's leaders will be available to talk to wool growers.
Sheepvention president Gordon Last said there will about 270 rams in the ram sale from 46 studs, which is about 80 fewer sheep than last year, but this is partly due to the strong on-farm demand for Merino rams this year.
""I expect the sale to be red hot.
"It's the best place to showcase your rams, with the potential for 20,000 people to look at your sheep."
The ram sale run by Elders and Landmark also features three new Victoria studs – Kurra Wirra, Kevlyn and Stud Park South.
Sheepvention sheep show co-ordinator Rosemary Langley said there have been on-property ram sales this year "which makes sense with the high wool prices."
Ms Langley said more than 1000 sheep are entered in the Sheepvention show classes, with 1126 entries from South Australia and Victoria in the feature Suffolk classes.
Mr Last said for the first time the Young Auctioneers Competition will be held on Monday in the ram selling pavilion for the first time, with 12 contestants expected to vie for the increased prizemoney, now totalling more than $1000.
"I think this event can go from strength to strength," Mr Last said.
Elders chief executive officer Mark Allison will present speak at and present the winners of 26th Elders Southern Wool Clip of the Year awards at 10.45am on Monday in the Elders marquee.
Mr Last said more than 500 trade exhibitors will be at Sheepvention. As well as the popular investions competition, other features of the event will include the Home Paddock Pavilion with activities for children, and native gardening and bush tucker talks from ecologist Julie Weatherhead.
The SW Tafe Producers Pavilion will feature chef demonstrations, butchery, bakery, bee keeping and a grain display.
Sheepvention Tickets are $18 online or $20 at the gate. Entry is free for students and children. Sheepvention will be held at The Hamilton Showgrounds on August 7 and 8, further details and tickets www.hamiltonshowgrounds.com.au
For event programs and information download the "Sheepvention" app on the app store or google play.