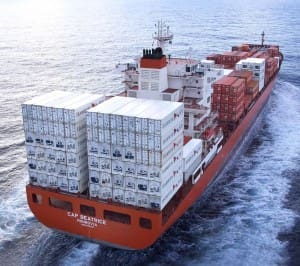 LAMB quality and yardings started to decline across New South Wales and Victoria this week as the impact of the season increasingly hit saleyard offerings.
Major processors are reporting sufficient numbers booked in under contracts or at spot prices until the end of May and into June, but stock agents are expecting quality lambs to be increasingly harder to find unless rain arrives.
At Dubbo, agents yarded 21,380 lambs, 3580 more than last week, but agent Cleve Olsen said the processors had "got it all wrong" by paying less for lambs as numbers started to drop off.
The National Livestock Reporting Service said all grades of lambs sold cheaper at Dubbo, although most were grain-assisted. Processors paid $3 less for 12-18kg 2 score lambs at $65-$110. The 18-23kg trade lambs were $6-$9 cheaper at $103-$140, averaging 550-570c/kg cwt. Heavy 22 kg-plus 4 score lambs were $8 cheaper at $135-$200. Trade weight Merino lambs were $7 cheaper at $96-$123. Restocker sold $6-$10 cheaper at $66-$120 and feeder lambs also fell to $102-$122.
At the Forbes saleyards on Tuesday, the NLRS said agents yarded 18,470 lambs, 10,303 fewer than last week, and buyers reacted by lifting light lamb prices by $2 to $100-$123. Trade weights sold $4-$5-plus higher at $118-$150, and the heavy and extra heavy weight lambs were $3-$4 dearer. Heavy lambs sold from $143-$158 and extra heavy weights made $152-$211 at carcase prices averaging 574-613c/kg.
Forbes agent Kevin Miller said lamb numbers were starting to change across NSW this week, with tomorrow's sale at Wagga Wagga expected to offer about 22,000 lambs, down from 33,000 last week, and the Carcoar sale's lamb yarding today more than halving to 5350.
"We are running out of the better end of the lambs."
Riverina Livestock Agents' Tim Drum said he believes July and August are going to be two of the hardest months this season for processors to find numbers of quality lambs, with a lack of lambs on farms ready to consign, fewer in feedlots and new season lambs expected to be later.
In Victoria at Bendigo on Monday, the NLRS said rain in the area helped drop lamb numbers by 10,030 to 18,470 and competition was boosted by the return of a southern export company buying lambs.
Extra heavy lambs over 30kg sold to $203 or at 530c/kg cwt and the market improved for more nicely weighted slaughter lambs 28kg and less. The lead runs of 26-28kg crossbred lambs made $163-$176 or an estimated 580c/kg and the best heavy and medium trade weight lambs sold from $138-$167, to average 600-620c/kg. Trade weight Merino lambs sold from $144-$159 at an estimated 560c/kg. Light weight lambs under 18kg generally made $80-$120.
After Tuesday's saleyard sales, the Eastern States Daily Indicators for lambs were: restocker 593c/kg, down 4c; Merino 563c/kg, down 4; light 586c/kg, down 1c; trade 591c/kg, up 2c; heavy 585c/kg, up 3c.
Mutton sheep yardings increased in NSW, but continued to drop in Victoria and were stable or up in South Australia, and strong processor demand lifted the ESDI for mutton by 5 cents to 435c/kg on Tuesday.
Lamb and mutton processing increased in April
Meat and Livestock Australia said increased processing activity last month boosted lamb and mutton export volumes to well above year-ago levels. All of the major lamb markets recorded growth in April and the increase in mutton shipments was mainly to Asian markets.
Australian lamb exports hit 22,581 tonnes shipped weight in April, up 32pc year-on-year, according to DAWR figures. Volumes to the Middle East lifted 46pc from April last year, to 6319 tonnes and shipments to the US increased 26pc, to 4370 tonnes. Shipments to China lifted 6pc from year-ago levels to 4245 tonnes. Japan took 1254 tonnes of lamb, up 52pc, and EU shipments rose 97pc to 1050 tonnes.
MLA said this growth in April brought the year-to-date total to 87,644 tonnes, 9pc higher than the corresponding period last year. Japan has been a big mover for the year so far, up 47pc for the four-month period to 4356 tonnes.
Lamb shipments to the Middle East are tracking 20pc above year-ago levels for the year-to-date, at 23,086 tonnes. Lamb exports to the US for the year are at 18,292 tonnes, up 3pc year-on-year, and China with 17,267 tonnes received is 4pc up.
The value of lamb exports for the January to March period was close to A$532 million, up 9pc year-on-year, with the average unit value lifting 8pc to $8/kg, MLA said.
Mutton demand strengthens into Japan and Malaysia
MLA said the volume of mutton that left Australian shores in April was 31pc greater than the same time last year at 11,596 tonnes.
This increase was primarily underpinned by growth to key Asian markets, especially China, which lifted shipments by 94pc to 2119 tonnes. Shipments to Malaysia more than doubled year-on-year to 1680 tonnes, and also into Taiwan, at 648 tonnes.
Japan recorded an almost three-fold year-on-year mutton import increase to 489 tonnes. However, shipments to the Middle East declined 4pc to 3766 tonnes, and by 37pc into the US, to 567 tonnes, MLA said.
MLA said this brought the national mutton exports total for the first months of the year to 52,409 tonnes – 14pc higher than year-ago levels. The mutton trade for the January to March period returned A$252 million, an increase of 20pc year-on-year. The average mutton export unit value lifted 5pc, to average $5.73/kg.
Sources: MLA, NLRS.