GLOBAL economic and domestic seasonal conditions indicate little hope for lamb or mutton price increase support before 2025, according to Global AgriTrends analyst Simon Quilty.
Mr Quilty believes the next 18 months look challenging for mutton and lamb pricing due to restricted processing capacity and oversupply conditions.
He said factors include the liquidation of the New South Wales sheep flock as dry conditions prevail, an oversupply of sheep meat on global markets, to be compounded by the impending impact of the seasonal New Zealand lamb turnoff, and the likelihood of additional sheep on the market as Western Australian sheep producers exit the industry in the lead up to the proposed phaseout of live exports by sea.
Mr Quilty has forecast a trading range of 440-510c/kg carcase weight for the next 18 months in heavy lambs. The current indicator price is around 468c/kg. He is expecting the heavy lamb indicator to 450c/kg in December this year and 440c/kg in August 2024, based on an El Nino weather pattern and a dry period until late 2024.
"Trade lambs will likely trade at a 15c/kg premium to heavy lambs if 2019 dry conditions and pricing are any guide.
"It's the light lambs that history has shown to be the most vulnerable in dry times, with an average yearly discount of 36c/kg in 2018 and 22c/kg in 2019 to heavy lambs," he said.
"Few farmers will be incentivised to feed lambs and take on more risk.
"Grain is expected to remain firm; therefore, feeding lambs will be costly, with little incentive to feed light lambs to make heavy lambs," Mr Quilty said.
"This will see light lambs remain in abundance and cheaper."
No incentive for forward price contracts
Mr Quilty said there is no incentive for lamb processors to put out forward price contracts under the current supply and demand conditions, although the fact that processors are selling what they are killing is "a positive."
"But it also points to the fact that prices are still depressed and in certain markets like America, lamb prices have stopped falling and yet here they continue to fall.
"This tells me that processors are making a margin at the moment, but the underlying concern is that a lot of lamb producers are producing at below break-even and they've had enough," he said.
"And if they are in a mixed sheep-cropping enterprise, they are seriously saying 'I don't know if I want to bother with this (sheep) any more, I've had enough, and they are exiting the (lamb) market."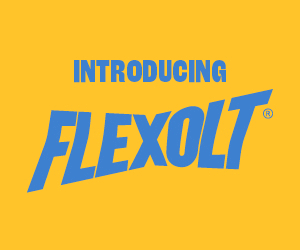 However, Mr Quilty sees a long-term supply risk to processors not offering forward price contracts and leading to flock structural change.
"As I say in my paper, numbers may never be the same again."
Mr Quilty said he has downgraded his long-term forecasts based on the challenges outlined, with no guarantee that anyone of the issues will be resolved entirely over the next five years.
"The same concerns hold for Australia's mutton prices moving forward –one crucial difference being that there is too much reliance upon China as its number one market, taking 44 percent of exports.
"As highlighted, the freezers are full in China, and it could take six to twelve months for these to be cleared," he said.
"As liquidation continues in Australia and kill capacity remains tight, I cannot see mutton prices moving out of a 195c/kg cwt to 260c/kg cwt range for the next 18 months."
Prospects better after 2025
Mr Quilty said Australia's sheep meat prospects over the next five years look better into 2025, 2026 and 2027, assuming lamb is supported by a strong US grain-fed (beef) market that will see tight supply drive prices to record levels.
"I have put Australian lamb at record levels, as I am confident lamb will be a big winner from tight US supplies.
"It's still the uncertainty around labour, and the ramifications of the live sheep trade that make me wary of calling this market too high," he said.
Mr Quilty said domestic and global conditions point to a reduction in the sheep flock and lamb numbers going forward.
"The ramifications of farmers exiting the sheep sector over the next 18 months are likely to be significant for various reasons, which will see tighter sheep numbers in 2025, 2026 and 2027.
"Changing land use will be at the heart of this tightness with no guarantee that sheep producers today who exit the market will re-enter even if lamb prices are significantly better in 2025, 2026 and 2027," he said.
"'Once bitten, twice shy' – the changes in farming and land use may be permanent with fewer sheep in the system hereafter."