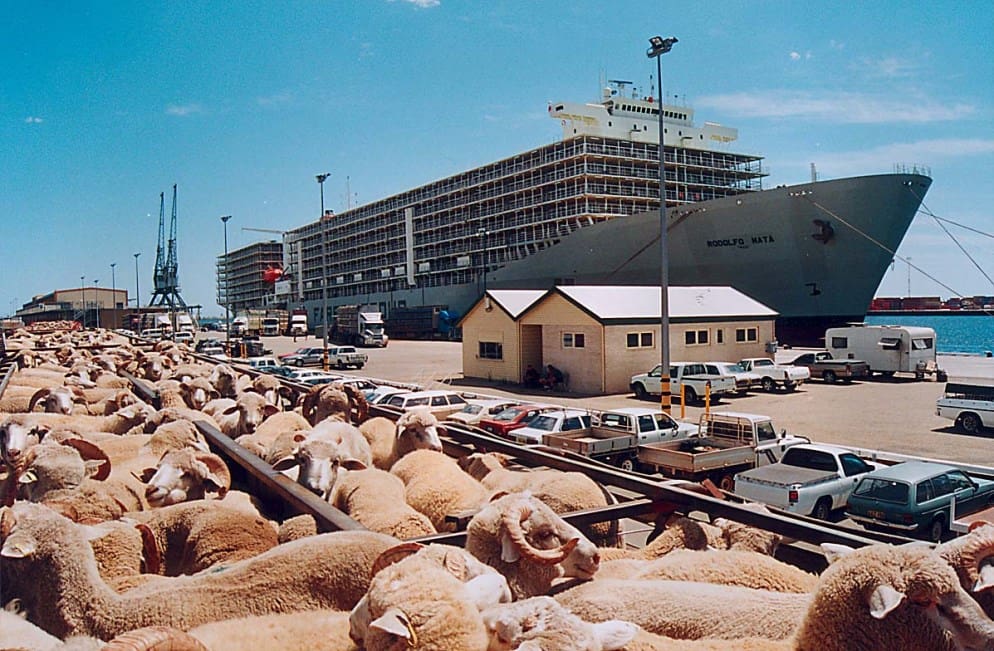 KUWAIT has continued its criticism of the Federal Government's phase out of live sheep exports saying it will seek live animals from other countries rather than take more boxed meat from Australia.
According to the Australian Financial Review the Middle Eastern country's commerce and industry minister, Mohammad Othman Al Aiban, recently wrote to Australia's Federal agriculture minister Murray Watt urging him to dump the policy.
The pair reportedly had a virtual meeting about Australia filling the live export void with chilled meat, to which Mr Al Aiban labelled unrealistic and said the country was at capacity with chilled sheep meat.
Kuwait has long been critical of the Government's planned live export phase out and stressed that it will put a strain on the relationship between the two countries.
Minister Watt has responded to the criticisms by saying that "commercial decisions are a matter for businesses."
"The Albanese Government has been clear the end date for live sheep exports by sea will not occur during this term of parliament," he said in a statement.
"We will await the report from the independent panel before making any decisions about how best to deliver a considered and orderly transition.
"The Government will continue to work with industry to develop growth opportunities, including an expansion of onshore processing, which has seen sheep meat exports increase in real terms by around 200 per cent since 2003."
Replacing live animals comes from a position of arrogance
The Australian industry criticised the approach the government is taking with countries like Kuwait. Australian Live Exporters' Council chief executive officer Mark Harvey-Sutton said it was arrogant to suggest that Australia could replace live sheep with boxed meat.
"Just like any other ag commodity, we service the demands of the customer, and it is very clear that they want livestock," Mr Harvey-Sutton said.
"Essentially, what we are doing is dictating their consumer preferences to them, which is not our role. It is very important the Australian Government listens to this very acutely because Kuwait is a long-time friend of Australia and they have clearly indicated their disappointment with what is going on."
Mr Harvey-Sutton said while the Middle East was already a large purchaser of sheep meat, they needed the live animals.
"There is a reason they take both and that is so they can provide food security and meet their consumer preferences," he said.
"I think it lets down 'team Australia' if we start taking an approach that we are going to tell our customers what they should want rather than providing them what they do want."