QUEENSLAND grain-fed beef export processor Kilcoy Global Foods has finalised its purchase of Victorian beef and lamb processor Hardwicks Meats.
Rumours of the deal have been widespread across the industry for the past week and staff at Hardwick's Kyneton plant were informed of the change of ownership this morning.
The KGF and Hardwicks agreement, which the new owners said promised to realise the full potential of the Victorian processing business, will see current joint managing directors, Luke and James Hardwick, remain with the company during a transition period.  All of Hardwicks current staff of around 400 will be retained.
The historic deal has been approved by the Foreign Investment Review Board, and promised to create significant growth opportunities for Hardwicks Meats and the Victorian livestock industry, while delivering industry-leading product, packaging, environmental and technology advantages to customers around the world, KGF said.
Kilcoy Global Foods traces its origins back to Kilcoy Pastoral Co, which operated a successful beef export plant north of Brisbane. The business was bought by current owners, China's Hosen Capital, in 2013. Hosen has since spent around  $150 million upgrading the Kilcoy plant. The once-dated plant has been transformed into a highly efficient, large-scale and flexible processing establishment regarded as one of the most modern in Australia (see Beef Central's earlier story). The northern business has created more than 800 new jobs as part of that process.
Both parties have agreed not to disclose a sale price over the Hardwick's purchase.
Hardwicks, near the Victorian town of Kyneton, has a daily lamb capacity of around 8000 head plus 600 head of cattle – although like most Australian processors, at the moment is operating at considerably less than that. The Hardwicks name and brand will continue to operate as normal under new ownership, functioning as a division of Kilcoy Global Foods.
KGF president Australian Division, Jiah Falcke said the Hardwicks business appealed to KGF as an investment, because it complemented Kilcoy's existing business so well.
"Kilcoy is exclusively a +100-day grainfed business oriented towards export. Hardwick processes mostly lighter domestic weight grassfed cattle – they have a different customer set – and we like that," Mr Falcke told Beef Central.
"We respect Hardwick's business model, and like it that it is actually very different from Kilcoy's. It allows us to diversify away from what we know."
He said there was no suggestion at all that Hardwicks would move to 'anything like' Kilcoy's grainfed-only model.
As it had done with Kilcoy, Mr Falcke said KGF would invest significant capital into the Hardwick business, growing its scale, and creating jobs.
Asked whether that included a license adjustment from Tier-Two (limited to certain countries) to Tier-One export, he said it would be considered – but did not necessarily mean it would take place.
"The fact that Hardwicks is a only a Tier-One plant does not bother us at all – it is already a successful business, and we will simply see how we can add value to that, moving forward," he said.
Diversification into lamb
The acquisition also includes KGF's first venture into lamb, which Mr Falcke said would provide great synergy within KGF's global marketing footprint.
"It means KGF will now have multi-protein supply capability, which is what our customers want," he said.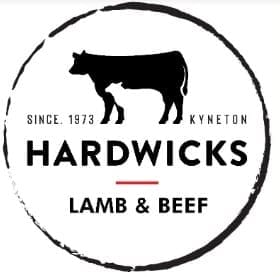 "Customers are looking for fresh, natural convenient solutions, and part of 'convenient' for our customers – whether it be in export or the domestic market – is in being able to go to one supplier and get a range of products."
Both businesses sell 100pc Halal and MSA-graded product.
KGF, which exports 75pc of its production into more than 35 global markets, has also expanded into value-added processing with meal solution products across both retail and food service channels. The company now joins JBS and Thomas Foods International as a major Australian processor with a stake in more than one species.
Geographic spread also played a part in the purchase decision.
"Hardwicks is in a marvellous position for slaughter lamb supply, as well as beef," Mr Falcke said.
50 year history for Hardwick family
The current directors' parents, Gary and Vikki Hardwick, founded the family-owned Hardwicks Meats business almost 50 years ago. Both were prominent members of the Australian red meat and processing industry – among other roles, Mr Hardwick has served several terms as chairman of the Australian Meat Industry Council, and Mrs Hardwick served on the board of Meat & Livestock Australia.
"We are excited to be joining the Kilcoy Global Foods family," Luke Hardwick said during this morning's announcement to staff.
"We are two complementary businesses, with similar values and goals, uniting under the global KGF banner. KGF will facilitate a capital injection to modernise our Kyneton plant leading to increased production, and from that an increase in the local workforce, which is great news for Kyneton and Victoria."
"Hardwicks is excited to become a part of KGF's global paddock-to-plate food solutions operation that supplies food service and retail customers across Australia, the United States, Asia Pacific and the Middle East.
"It's an exciting time for our business and together with the senior KGF team, we have been briefing industry and supplier stakeholders, with the highest priority given to the 400-strong workforce at the Kyneton processing plant, all of whom will be retained," Mr Hardwick said.
Mr Falcke said KGF identified Hardwicks as an ideal partner for its existing operations in Australia and overseas, due to its offer of high-quality products, service excellence and established national and export markets.
"KGF enjoys a strong relationship with its workforce and we will work with Luke and James and their management team to ensure a smooth transition across all levels of the business," he said.
"Like KGF, Hardwicks is instantly recognisable and highly respected both by producers and customers who equally stand to benefit from the new partnership. We've reinforced that all jobs will be maintained and we'll look to employ more staff as we expand. Hardwick's commitment to existing local community partnerships will also continue," Mr Falcke said.
Mr Falcke paid tribute to the Hardwick family who started a small business that grew into a multi-million-dollar operation with export markets around the world.
"For Victoria's economy, the Hardwicks Kyneton team and the producers that supply the operation, this is the next step in their successful journey as we grow the business and feed the global community.
He said KGF was fully committed to being an industry leader in sustainability and waste management, with 80pc of electricity used at Kilcoy self-generated through waste bio generation and services 100pc of hot water demand on site.
Hardwicks will also benefit from KGF's commitment to research and development, including a patent-pending labelling system that allows scanners to read data tagged on product inside the box, a breakthrough for the export market which is seeking trackable data on the nature and origin of product.