THE changing patterns of consumer behaviour during and after COVID have opened up new opportunities for Australian lamb in Japan.
Similar to most other countries, the food service sector (hotels, restaurants and resorts) took a huge hit in Japan during COVID, pushing consumers into retail sales for home consumption in a dramatic way.
Meat & Livestock Australia's lamb and beef food service program manager in Tokyo, Kazu Mitsuhashi, (pictured above) told Sheep Central during a recent interview that that shift was even larger in Japan than some other countries, because of the Japanese love of eating out.
Japan has been much slower to re-emerge from COVID than most other countries, with normal trade patterns and international tourism only now starting to re-establish.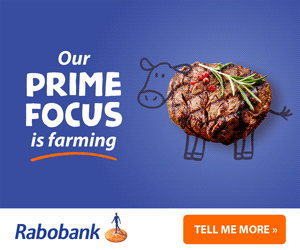 Traditionally, Australian lamb has been eaten in Japan in the food service sector (mostly restaurants and bars serving food), rather than purchased at retail for home use, Kazu San said.
While the food service sector had now recovered to around 70pc of all Australian lamb sales, many Japanese as a result of the COVID circumstances had gained confidence in cooking and eating lamb at home.
"It's interesting, more supermarkets are now prepared to stock some lamb, giving customers something new," he said. "Some retailers had never stocked lamb before COVID, but started last or this year."
Big Japanese retailers like Aeon, Maruetsu and Life now regularly carried chilled lamb in their meat displays. Sales were also strong through warehouse retailer Costco, which uses 100pc Australian lamb in its offering.
"Awareness of lamb among consumers has definitely increased," Kazu San said.
Much of the trade in imported Australian lamb was shoulder cuts, often finely sliced for grilling.
Cuts like lamb neck fillet were now very, very popular in Japan, for the famous Genghis Khan BBQ style of eating, over a hot grill in the middle of the table.
"But lamb chops are also growing in popularity for home consumption, as well as their traditional role in restaurants," Kazu San said.
He said lamb carcase size was a topic in Japan. In food service, restaurateurs liked larger cuts to serve to their customers, and loved the flavour of Australian lamb. But for supermarket retailers looking to encourage something new, or increase lamb purchasing among customers who had not previously tried it, they were more cautious about carcase size.
"Except for the northern island of Hokkaido, there is no real tradition of eating lamb in Tokyo or Osaka," he said. "So some retailers are trying to sell smaller pack sizes, at a lower price point – but once people enjoy lamb at home, it is easier to consider larger cuts."
Japanese consumers in some cases moved to greater chicken and pork consumption during COVID, to save money, but that was now starting to change again.
"They are eating out more again, and want to try something new," he said.
Since COVID, many Japanese consumers have a heightened health-conscious approach to they eat, and in Japan, lamb holds a strong perception of being a heathy meat, driven to a large extent by media reporting.
A rise in lamb consumption can be traced all the way back to 2004, after BSE was found in Japanese and US beef, which led to a ban in beef imports from the US and suspended Japanese beef sales.
Lamb was seen as a safe alternative and that led to a rise in demand for lamb in food service, particularly yakiniku (grilled skewer) restaurants.
As Australia's lamb flock and production continues to recover after drought, there was further potential to grow sales into Japan food service and retail channels, Kazu San said.
Lambassador program success
One of the main channels to promote Australian lamb in Japan is the successful 'Lambassador' program. Launched in 2015, the Japanese program leveraged the name off the long-standing Sam Kekovich Lambassador program used successfully in the Australian domestic market.
In Japan, MLA uses a series of high-profile local celebrity chefs, or 'Lambassadors'  to familiarise consumers with lamb, and how to cook it. Included is celebrity chef Koji San, regarded as a pioneer of modern Australian cuisine in Japan.
The program originally worked with the food service sector, and young chefs in particular, to help them better understand lamb and how to use it – but more recently it has worked into the retail market.
"Once consumers have eaten and enjoyed lamb in a restaurant, they are motivated to try cooking and eating it at home," Kazu San said.
"Also during COVID, outdoor activity including camping and BBQ became very popular in Japanese society, and this also lifted interest in lamb."
"If the demand is there from consumers, it makes it easier to sell for retailers."
So successful has the Lambassador program been in Japan, that it is being used as a template for roll-out in other Australian lamb customer countries.
For the calendar year to date, Australia has exported about 11,000t of lamb to Japan, DAFF statistics show.
Lamb is also a popular option at MLA's Aussie BBQ Beach Club venue in Tokyo. Click here to access earlier story