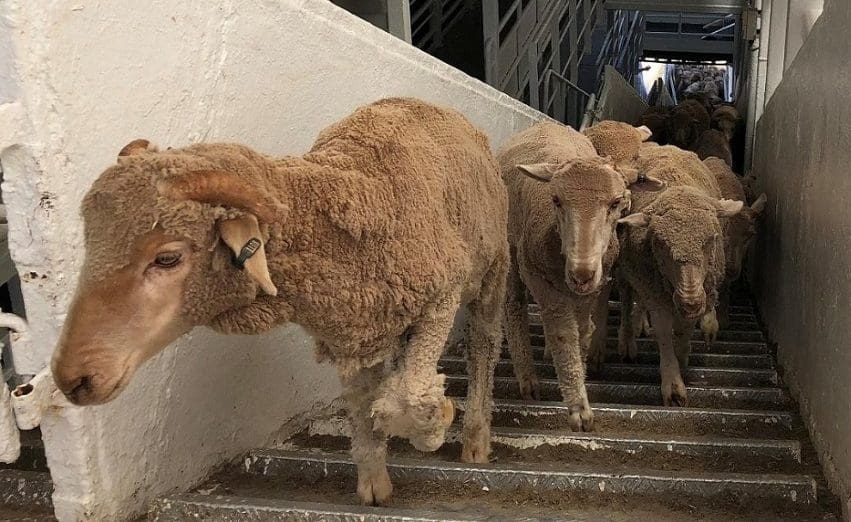 ALLEGATIONS of Australian sheep being taken out of approved supply chains in the Arabian Peninsula country of Oman are being investigated by the Department of Agriculture Fisheries and Forestry.
The Australian Livestock Exporters Council last night advised that an investigation by the department into non-compliances of the Export Supply Chain Assurance System (ESCAS) is underway.
The allegations made by a third party, believed to be an activist operative, refer to 14 instances where Australian sheep may have been out of their approved supply chains in Oman, ALEC said.
ALEC said DAFF received the complaint on the evening of 28 May and exporters were advised on 29 May. Upon receiving this advice, the two exporters with sheep in Oman immediately commenced reconciliations of their traceability records and deployed staff to Oman to address any potential issues on-ground. These processes are underway, and exporters will inform the Department of the outcomes immediately after completion, ALEC said.
At the point of issue, DAFF had not received supporting evidence of the allegations, such as photos or videos but has been advised by the activist third party that this evidence will be forthcoming, ALEC said.
ALEC has urged that this evidence is provided immediately to DAFF so that any instance of non-compliance or inadequate outcomes can be immediately addressed by both the exporter and regulator.
ALEC said Australia is the only country in the world that has ESCAS regulatory requirements that places responsibility on the exporter for the welfare of animals in market.
"It is a system that we are proud of and if breaches of this system are confirmed, ALEC would stand alongside Australian producers and the community and expect full accountability as part of a fair and impartial process," the ALEC statement said.
When sheep exporter Rural Export and Trading (WA) Pty Ltd advised Australia's then Department of Agriculture Water and the Environment of an incident that occurred at an Omani importer's feedlot in late April last year, ALEC said Oman does not receive high volumes of Australian sheep nor does it receive Australian sheep all the time. However, Oman has a long-standing trading relationship with Australia, ALEC said.