COALITION senators will investigate the impacts on Western Australian sheep producers and processors of the Federal Government's refusal to grant Qatar Airways additional airport access, through a Senate inquiry established this week.
WA sheep meat processors have told Sheep Central the decision would limit available airfreight capacity to Middle East market.
Nationals Senator Bridget McKenzie said Australia's farmers and businesses will have fewer options to export their premium products as a result of the government's decision.
"Western Australia's farmers have been especially disadvantaged by the government's decision and Coalition Senators will be investigating these impacts through the inquiry," she said.
Senator McKenzie said the Albanese Government has been unwilling to explain the reasons for refusing the application for additional flights by Qatar Airways.
"The Minister has been very shifty and evasive on the Qatar Airways decision and refuses to disclose whom she consulted or what advice she considered before making the decision.
"It appears the Government has acted to protect the profits of a carrier without regard to any advice from the ACCC on competition or a concern for the cost of high airfares being imposed on Australian families and businesses," she said.
Senator McKenzie said aviation policy experts and tourism industry representatives have estimated losses to the national economy of between $500 million and up to $1 billion per year from the Albanese Government's decision to reject additional Qatar Airways' flights.
Senator McKenzie yesterday said Labor failed at an attempt in the Senate to muzzle the newly established inquiry into the Albanese Government's decision to block Qatar Airways' proposal for additional air services to Australia.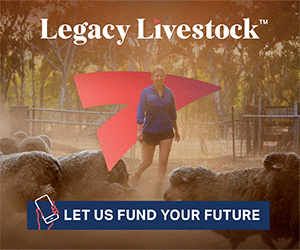 Senator Bridget McKenzie said the Albanese Government's attempt to curtail the Senate inquiry today is a shocking admission they have something to hide.
On Tuesday, the 'Select Committee on Commonwealth Bilateral Air Service Agreements' passed through the Senate with the support of the crossbench.
This inquiry aims to investigate the Transport Minister, Catherine King's decision and examine why the Government has chosen to restrict competition in the Australian airline industry.
"We have set this inquiry up so we can finally get the real answers about the Qatar Airways decision and restrictions on competition," Senator McKenzie said.
"We're so glad it will go ahead on behalf of all Australian who have been impacted by high prices, cancellations and delays to flights."
The inquiry will commence immediately and report back to the Senate on October 9.
"The Albanese Government refuse to explain why it wants less competition in the aviation sector and cheaper airfares for Australian travellers," Senator McKenzie said.
"I want to thank the Senate crossbench and independent Senators for agreeing to hold this inquiry."
Click here to read the inquiry's terms of reference.