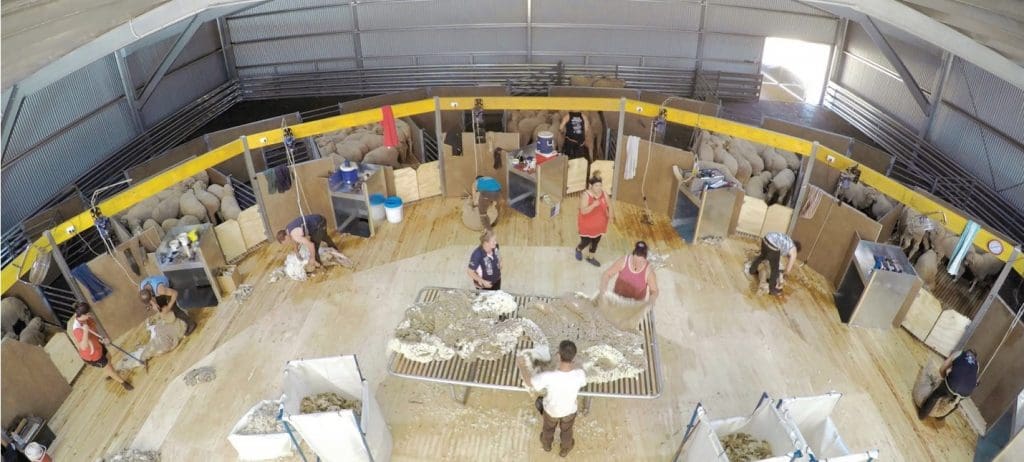 INNOVATIVE shearing shed design, aiming to lift efficiency for workers and the flow of livestock, improve worker safety and animal welfare and drive quality wool preparation will be on show at a Dubbo open day tomorrow, 27 July.
Over the past 18 months, shearing contractor Hilton Barrett and Schuster Consulting, with the support of Australian Wool Innovation, has been through a rigorous process to create an innovative shearing shed design.
Through extensive consultation with shearers, wool handlers, classers and woolgrowers the shed designing process has worked to address efficiency, safety, animal welfare and quality criteria and the relationships between them in the shed.
Having built a shearing shed based on this design, Mr Barrett will open his shed doors for interested stakeholders to inspect. The cost-effective design provides positive outcomes for the shearing team, the wool producer and the sheep.
Participants in the project will discuss the design and its functionality.
WHEN: Saturday 27 July 10am-2pm.
WHERE: Turn west off the Newell Highway onto Burraway Rd at Beaurepaires, Brocklehurst, Dubbo. Then after 2.5km on the right-hand side turn north into the marked gateway.
The blue print for the design and supporting content will be uploaded to the AWI website and available from 27 July.
For further information, contact Henry Ridge on 0429 722 724.
Source: AWI