WHILE many believe the latest surge in inflation has peaked, the long-term outlook is suggesting that general high prices are here for the next 5-10 years, which could have an interesting impact on agriculture.
The issue was discussed with multi-national accounting firm PricewaterhouseCoopers at last month's Northern Territory Cattleman's Association conference in Darwin.
PwC Australia chief executive officer Tom Seymour ran through some of the "mega-trends" that are likely to have an impact on the supply side of inflation over the next decade – and how the agricultural industry could benefit if the settings are right.
"The demand side of inflation we think has peaked, which is largely due to the increased interest rates during their job," Mr Seymour said.
"But these other mega-trends impact the supply-side of inflation and every one of them is driving prices up."
Five factors likely to drive inflation
Geopolitical tensions
With Russia invading Ukraine and tensions building with the United States and China, Mr Seymour said the global economy was undergoing some major changes – which were only going to send prices up.
"I had a client who imports about 90 percent of their supply chain from China for the past 25 years and in building that supply chain they made about 100 mistakes and it has taken all this time to iron out the right model to operate in China," he said.
"They are now moving that supply chain to Vietnam and India, they are making those same mistakes as they learn a new culture and new way of doing business – and now they have to ship their product further. Structural supply chain changes like this are here for at least the next five years."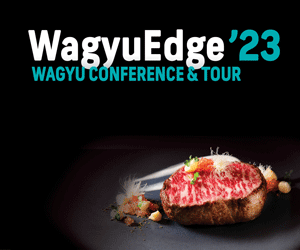 Mr Seymour said China had lost a lot of its Japanese investment, which was moving into South-East Asia and Australia and undergoing similar structural changes.
"That is a good thing for Australia with the increase in foreign investment, but it can be inflationary in its nature," he said.
With the increase in geopolitical tensions, Mr Seymour said most countries in the world were increasing their defence budgets, including Australia. He used Japan as an example.
"Japan has historically spent about 1pc of its GDP on defence and has not had a focus on defence since World War II for obvious reasons," he said.
"Japan is now feeling pretty nervous with China on its doorstep and has increased its defence spend to 2pc and that 1pc increase is almost as big Australia's entire defence budget.
"This will have an inflationary impact on some sectors, but not all sectors."
Energy transition
The other major change that is having impact across the world is a transition from fossil fuel-based energy to renewable energy. Mr Seymour said the complexity of the energy transition could not be understated and was looking like being one of the biggest global economic transitions since the industrial revolution.
Mr Seymour said providing baseload power in peak periods when the sun goes down and household solar panels are not working, was one of biggest challenges of the transition.
"Coal-fired base load power stations, which need to run all day, are becoming really uneconomical because so many houses have solar panels and they are not making any money during the day," he said.
"The energy transition has already started and it is meaning you need plants that you can turn on-and-off at a moment's notice – today they are gas-fired power stations."
Eventually energy will cheaper, there is no doubt about that
Mr Seymour said a lot will need to change to give renewable energy developers access to land to pull off the transition.
"If you look at all the renewable energy targets around the world, you need massive access to land to build all these solar and wind farms," he said.
"The Australian Government has spent the past 20 years building up sets of rules that make it hard to get projects banked. Now they want projects banked at record speed to pull off this energy transition – that is going to be hard and expensive.
"We are also going to need an unprecedented amount of inputs like copper, steel and other critical minerals for the batteries. The world is 100pc to 800pc short these commodities, depending on which one you are talking about.
"Skills are also in short supply, there are not anlot of electrical engineers to rebuild grids."
Despite the challenge presented by energy transition, Mr Seymour said it was likely to result in lower power prices in the long-term.
"Eventually energy will cheaper, there is no doubt about that because you won't need to buy coal and gas to supply the grid," he said.
"But getting from a to b is probably one of the most complex human endeavours since the industrial revolution."
Cyber and data sovereignty
Alongside the energy transition, governments and businesses are quickly moving into digital operating and accounting systems – which has presented well-documented cybersecurity problems in recent times.
Mr Seymour said the increasing cyber-risk had governments and companies rethinking their systems, which was causing them to spend more money.
"The first week of Russia's invasion of Ukraine was a cyber-attack shutting down systems and processes," he said.
"Governments around the world are beginning to re-assess where their data is, which makes a lot of sense but it is inflationary.
"As you rebuild datasets you don't go to the cheapest place, you go to the safest place."
Mr Seymour said artificial intelligence, like Chat GPT, was next layer of cyber-security.
"Governments have to figure out how they regulate generative AI, because if you have a computer giving you answers based an uncontrolled dataset, you can come up with some seriously wrong answers on some important topics," he said.
"I believe this is an issue that will become one of national security."
Government's balance sheets in bad shape
Rarely do you hear people talk about economies without talking about the impact of the Covid 19 pandemic on balance sheets. Mr Seymour said the pandemic saw a shift in attitude across the world.
"Covid banged around the balance sheet of every government in the world and it resulted in citizens expecting more from governments," he said.
"People want governments to help them more than they ever have before, which is good, but the capacity of government to do it is arguably less."
Mr Seymour said it was forcing governments to make changes they haven't had to make for a long time.
"I think we are going to see more structural policy changes around taxation, healthcare and federation in the next couple of years," he said.
"We are going to have to make these big hard changes that we have dodged doing for the past 25 years."
Lower population growth
The Covid 19 shocks have also had impact on Australia's population, which has played out in a labour shortage for almost all sectors – especially agriculture. Mr Seymour said it was going to take a long time to rebuild the population.
"We lost three years of population growth by stopping almost all immigration and we will get some of that back, but not all of it back," he said.
"It is almost a permanent loss when you lose three years and it takes a long time to rebuild from it. With labour shortages in almost all industries, that population regression is also inflationary."
Implications on agriculture
While these megatrends are likely to keep high prices for a long time, Mr Seymour said Australia's northern cattle industry had a lot of what the world wants.
"I think the new-world energy is going to be a strength of Northern Australia. Between iron ore, gas and critical minerals we have what the world wants. We also have the land for renewable energy," he said.
"Agriculture will continue to increase its level of significance and importance, it seen by the investment industry as a defensive sector because people have to eat. They may give up some of the luxuries, but they will still need food to survive and agriculture will outperform a lot of sectors on that basis."
However, Mr Seymour said the current government policy settings were continuing to put pressure on the country realising its opportunities.
"Australia's regulation environment is now becoming one of the most difficult in the developed world – our clients are telling us this and we don't think they are lying," he said.
"Government is going to have to work hard to create a narrative to the people to justify why they are going to have to make these critical changes."