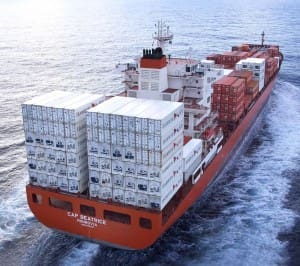 IMPORTED lamb prices into the United States are expected to be underpinned by retail promotions, lower cold storage inventories and reduced imports, Meat & Livestock Australia said today.
MLA's Market News said US lamb and sheep prices have been stable in recent weeks, despite slaughter numbers running above year ago levels. The sharp reduction in imported lamb availability from Australia and New Zealand in August and September forced some end users to switch to domestic product.
MLA said US lamb slaughter seasonally increases between November and December, in order to support higher retail holiday features, but the increase has been brought forward due to tight supplies of imported lamb in recent weeks. The latest cold storage report highlighted end users have been accumulating inventories in preparation for an increase in retail features, MLA said.
As at 1 September, the total supply of lamb and mutton in cold storage was 39.7 million pounds, 23 percent higher than a year-ago and 15pc higher than the five-year average.
MLA said the prospect of seasonally higher retail features, a drawdown in freezer inventories, reduced imports and lower domestic lamb numbers on feed (due to recent high slaughter rates) should continue to bolster imported lamb prices through to the end of the year. In addition, surging imported sheep meat demand from China and the high cost of finishing lambs to heavy weights will continue to challenge Australian shipments to the US this year.
Imported prices have increased in recent weeks, especially for chilled and frozen racks – foodservice demand, supported by a strong US economy, for these items tends to be quite inelastic and the shortfall in supply has caused prices to lift close to 25pc above year-ago levels, MLA said. Prices for frozen shoulder and leg meat is currently about 5pc higher year-on-year.
Source: MLA.