THIS week's property review includes this wrap-up of interesting recent listings across the country.
 McBrides offer SA's historic Keilira Station
 $25m-$30m for blue ribbon grazing close to Adelaide
 $18m+ for Monaro Grazing Portfolio
McBrides offer SA's historic Keilira Station

THE iconic South Australian sheep and cattle station Keilira has hit the market for the first time in nearly 70 years.
The 3345ha are situated 34km east of Kingston and described as one of the most prominent grazing properties of significant scale in the state's south-east Keilira district.
Owned by the McBride family since 1954, the historic holding was originally named Avenue Range Station by James Brown who arrived from Scotland in 1849.
According to the Cape Jaffa Lighthouse, Keilira (pronounced Killara) was also known as Kalyra – the indigenous name for hopbush which is found locally.
The country comprises more than 2000ha (60 percent) of heavy grazing flats and more than 1200ha (40 percent) of undulating hills capable of grazing 28,000DSE.
Colliers Agribusiness director Tim Altschwager said the productive flats could be converted to cropping.
"Further production uplifts are offered by 900ML water entitlements for potential irrigation and continuing the pasture improvement program."
The district has a reliable winter rainfall with a long-term average of around 540mm a year.
The flats country is benefited by two drainage channels which form part of the South East Drainage Network and help to shift excessive water off the low-lying areas.
Over the years, the McBride family has undertaken a range of infrastructure developments and pasture renovations to drive efficiencies and increase production, including satellite yards.
A significant amount of fencing has been replaced following the Keilira bushfires almost three years ago.
In addition to its agricultural potential, Keilira Station offers possible diversified income streams including the development of wind farms that are in advanced negotiations in the region.
Jesse Manuel also from Colliers said the sale of Keilira Station is likely to interest private and corporate livestock producers, as well as buyers attracted to the property's significant cropping potential.
The property features the original homestead and outbuildings including an old stone shearing shed which is now used a workshop and storage shed.
There are three homes, a shearers' quarters, a six-stand shearing shed with yards, cattle yards and numerous sheds.
Colliers Agribusiness agents Jesse Manuel and Tim Altschwager and Grant Schubert from Elders are handling the sale of Keilira Station on a walk-in walk-out basis closing on December 1.
$25m-$30m for blue ribbon grazing close to Adelaide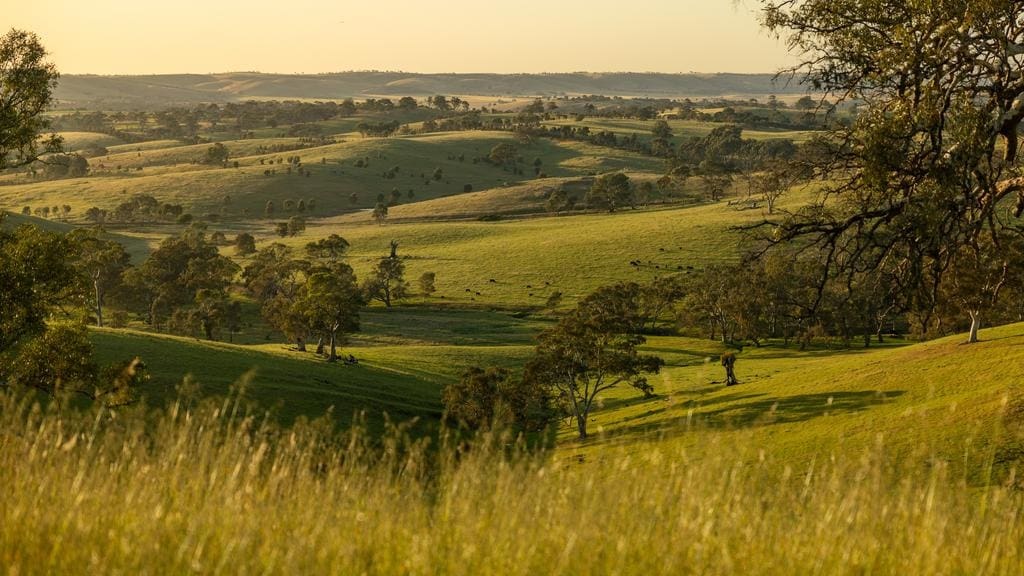 A BLUE ribbon grazing enterprise close to Adelaide that is expected to command between $25 million to $30 million, is generating strong interstate interest.
The 1158ha Mount Beevor is located 9km north-east of Nairne and 45km from the Adelaide CBD.
The name Mount Beevor originates from Captain Beevor, the first European settler to the district in 1839.
Since 1949, the property has been held by the Downer family, with owners Jim (a second cousin to former Foreign Minister Alexander Downer) and his wife Ally selling to enable family succession.
CBRE Agribusiness agents Phil Schell and Angus Bills are managing the sale via a two-stage expressions of interest campaign closing on November 30.
Mr Schell said rarely do properties of this scale and quality come to market as one landholding in the Adelaide Hills.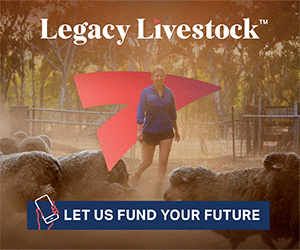 "The Adelaide Hills has been a hot property market of late and we have fielded phone calls from people in Victoria and Sydney seeking a commercial grazing enterprise and lifestyle investment."
Also, Mount Beevor comprises 21 certificates of title which means the property could be split up if desired.
The productive grazing platform benefits from an average annual rainfall of 605mm.
The sandy loams over clay and sections of loam over clay are growing a mix of pastures including Mount Barker clovers, medics and annual grasses.
Rated to run 11,670 dry sheep equivalents, the Downers are currently running 2500 ewes and 275 cows which are available by negotiation, along with plant and equipment.
Mount Beevor has four homes, a shearing shed, machinery sheds, multiple dams, single-phase power and mains water supply on a restricted line.
$18m+ for Monaro Grazing Portfolio
A private investor looking to take advantage of strong buyer demand is offering his premium grazing portfolio in the Monaro region of southern New South Wales for more than $18 million.
Aggregated over 14 years and spanning 4366ha, the portfolio comprises three properties – 2269ha Biggam and the neighbouring 321ha Tara in Rocky Plain, and the 1775ha Worongah in Jimenbuen, 82km away or around 1.5 hours by car.
All are used for sheep and beef production with an estimated carrying capacity of 16,000DSE across the three holdings.
 Biggam has been extensively developed for grazing with improved and native pastures, several spring fed dams and quality fencing.
Improvements include a three-bedroom home, shearers' quarters, steel cattle yards, a six-stand shearing shed, sheep yards and several sheds.
 Tara has bitumen road frontage and quality fencing with water supplied by spring fed dams. Improvements include a three-bedroom home, a  machinery shed, a workshop and steel cattle yards.
 Worongah has 6km of Snowy River frontage and Matong Creek frontage and comprises gently undulating open and timbered country with productive soils. Improvements include a three-bedroom home, a two-stand shearing shed, sheep yards and a machinery shed.
Colliers Agribusiness agents James Beer, Thomas Quinn, Nick Connor and Rawdon Briggs are anticipating strong interest from a range of buyer groups.
"Interest is anticipated from local farming families, corporate investors, domestic and international high net worth individuals and carbon groups."
They said Worongah should appeal to both agricultural investors and rural lifestyle purchasers.
"It has significant frontage to both the Snowy River and Matong Creek, as well as excellent farming potential."
"The property may also attract agritourism operators due to its scenic natural landscape, including views of the Snowy Mountains, the Snowy River, native Black Cypress forests, the Matong Gorge and the Stone Bridge."
The Monaro Grazing Portfolio is being offered for sale in one line or as separate properties by an expressions of interest campaign closing on November 24.