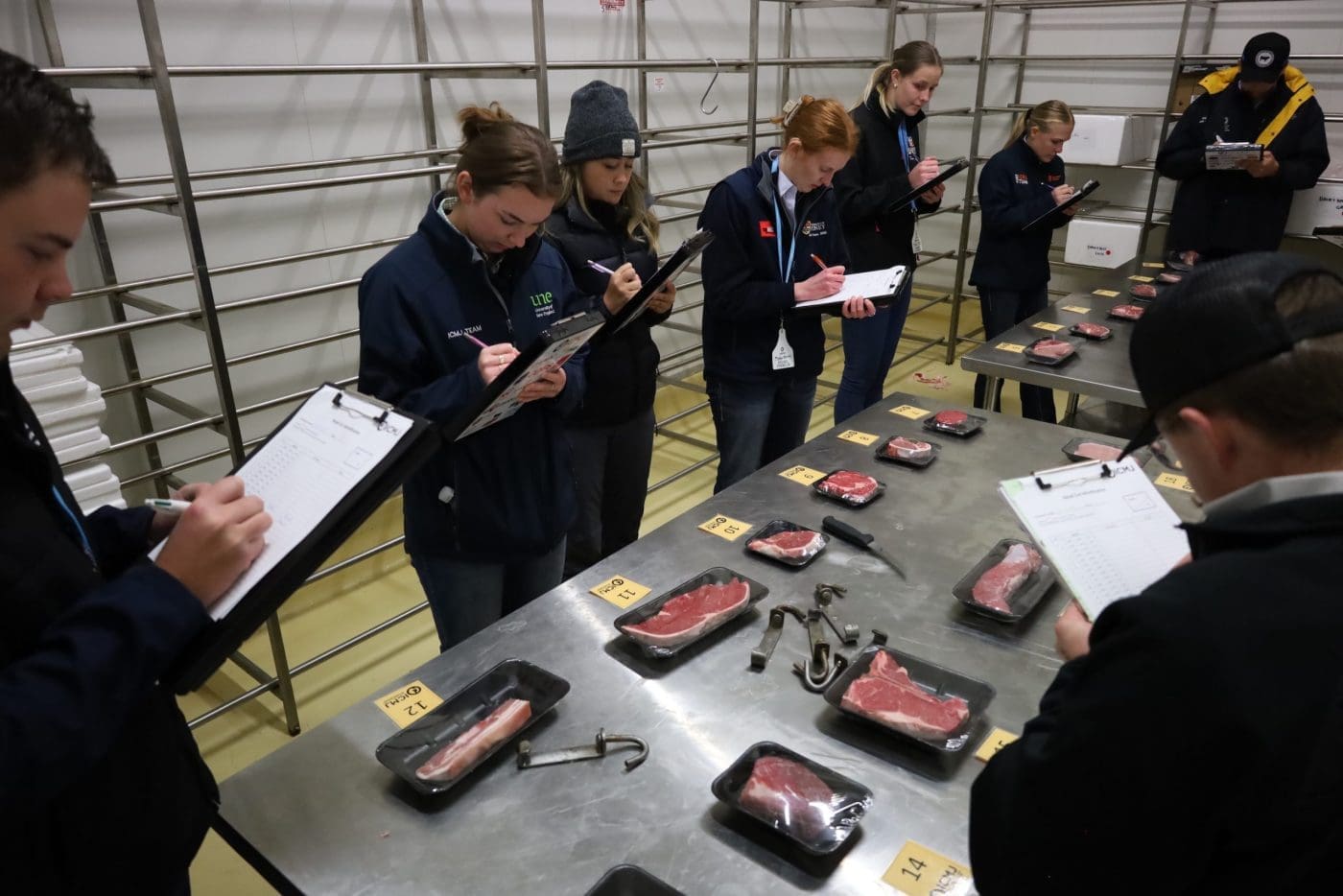 IN A special one-off initiative, the ICMJ National Conference will open its doors to industry-based participants to participate in its national red meat judging competition.
Traditionally, the Australian Intercollegiate Meat Judging Association event has delivered training for university students from across Australia and overseas, with industry participants limited to attending selected seminars and workshops.
However, conference organisers have responded to growing demand from industry for professional development opportunities by opening this year's competition to young professionals already in the workforce.
ICMJ president Dr Peter McGilchrist said the move followed on from the overwhelming success of the ICMJ Northern Conference in Rockhampton earlier this year that attracted almost 50 young industry professionals from a range of professions, seeking to improve their knowledge, expand their skills and grow their networks.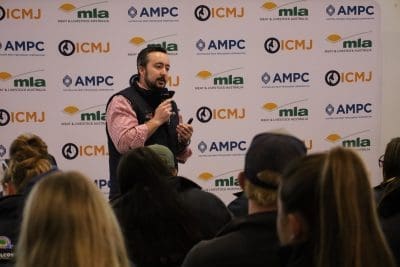 "The goal of ICMJ is to inspire and develop the future red meat industry workforce, and while university students are a core part of that future workforce, it's important to continue to develop the skills of young people after they enter the workforce as well," Dr McGilchrist said.
"With delegates from international universities still below pre-Covid levels, we have a unique opportunity this year to trial the inclusion of industry participants in the national competition and we encourage young professionals to make the most of this unique opportunity."
The ICMJ National Conference runs over four days from Tuesday July 4 to Saturday July 8 at Charles Sturt University and Teys Australia in Wagga Wagga NSW.
This year's program includes big picture presentations from Meat & Livestock Australia CEO Jason Strong, whose own career was shaped by ICMJ, and, internationally renowned meat scientist Professor Graham Gardner of Murdoch University, who leads Australia's Automated Livestock Measurement Technologies (ALMTech) research program.
There will also be a series of presentations capturing the insights of leading producers and processors including Martin Smithson, Coles; Tom Maguire, Greenham; Madison Campbell, Kilcoy Global Foods; Jake Phillips, Angus Australia; and, Garry Edwards, AAM.
As well as the inspiring speakers and the chance to partake in the prestigious national meat judging competition, the ICMJ careers and industry expo connects delegates with representatives from almost 50 agribusinesses.
"Many of these companies use the expo as a means of recruiting promising university graduates, but it's also a great opportunity for people already in the workforce to expand their personal networks and to gain a better understanding of the commercial landscape," Dr McGilchrist said.
"Being an ICMJ alumni is about more than just having competed in a meat judging competition – it's about being part of a network that's focused on keeping the Australian industry ahead of its competitors."
ICMJ activities are supported by foundation partners Meat & Livestock Australia (MLA) and the Australian Meat Processor Corporation (AMPC), and over its 33-year history more than 3000 people have attended the ICMJ events.
Conference registration details are available at this link