THE United States could become a key market development opportunity for Australian producers, but there was also potential for the Australian industry to help America produce consumer-preferred lamb, a young meat judge has observed.
America is already Australia's second biggest lamb market by volume (behind China) and the nation's primary sheep meat market by value.
However, University of Queensland Bachelor of Agribusiness graduate Lawton Elliott has analysed lamb consumer choices and buying pressures in the US and how Australian producers could capitalise.
After a three-week Intercollegiate Meat Judging Association tour of the US red meat industry earlier this year, Lawton produced a report: 'The meat we eat: differences between Australian and American consumer choices and buying pressures regarding red meat protein & where Australia can capitalise'.
In his report, Lawton said there has been a declining trend in US consumption of locally produced lamb, coupled by high costs of production, more profitable farm business enterprises, predation and limited genetic improvements and other factors restricting US production capabilities (MLA, 2019).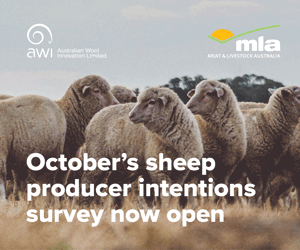 "Additionally, according to the Australian Trade and Investment Commission (ATIC), once per capita GDP in developed countries reaches US$40,000 overall meat consumption tends to plateau.
"However, as familiarity increases, sheep meat is the only protein that has been seen to take a larger share of meat consumption in more affluent countries, even when overall meat consumption stabilises (ATIC, 2022)," he said.
"Therefore, the challenge for the industry remains principally centred around breaking this culturally ingrained distaste for sheep meat and educating consumers around how to prepare and enjoy a protein which is undeniably extremely versatile and flavoursome.
"And whilst MLA has been slowly gaining ground in this area in recent years, further industry support around trying to educate consumers faster could prove dividends for the Australia sheep meat industry," he said.
Lawton said high value cuts into the fine-dining foodservice market as well as potential chilled product into the wholesale market targeting the ethnic groups mentioned above, are the most favourable niche market areas where Australia can capitalise.
Where could Australia and the US work together?
Lawton said he had not been monitoring the US action against lamb imports, but he told Sheep Central he was aware that global economic pressures – cost of living increases low wage growth and inflation – have contributed to less high value protein consumption.
However, he believe there are areas where Australia and the United States could work together that might help left lamb consumption and US domestic production. His family owns a small domestic abattoir processing beef, lamb and goat meat near Roma in Queensland that supplies a number of east coast retail butchers. This has given him a good understanding of what production systems can supply the type and quality of lamb cuts consumers want.
Lawton said he found that after visiting the Double J Lamb abattoir and feedlot (in San Angelo Texas) and other feedlots, the US system could learn from how the Australian production, processing and grading system produced the lamb carcase and cuts for a better eating quality experience for consumers.
"I think the Australian domestic markets lighter 22-24kg dressed weight score 3 lamb is what consumers want."
Whereas the Double J operation processed about 2500 lambs a week, killing 45kg cwt lambs, mainly from a wool sheep background, he said.
"All their grading and demand was focussed around yield, and there were no quality attributes in the equation," he said.
In Australia to achieve juiciness, tenderness and a great eating experience, producers are focussing on finishing younger lambs at a lighter weight and often focussing on intramuscular fat, he said. Australian producers are penalised on grids for presenting lamb carcases over 30kg dressed weight.
Lawton said to achieve Australia's lighter dressed weight lambs had required genetic, breeding and production system improvements that would be of value to American producers and feedlots.
"If you can work together to achieve anything, that's probably better than going solo."
Lawton said while the Australian ICMJ team was at Texas Tech University in Lubbock, team leader Nick Vandenberg asked 200 US meat students how many had eaten lamb.
"Literally 15 or 20 people put their hand up out of 200 and this is a group of the most passionate red meat students in the country."
Australian advantage, but a marketing challenge
Lawton said Australia has a significant advantage when it comes to lamb production from a quality and quantity point of view, when compared to any other country around the world.
"However, one of the challenges for the industry remains breaking the Americans' culturally ingrained distaste for sheep meat.
"Most Americans have never tasted lamb," he said.
With Australia's 2023 national lamb meat production levels expected to surpass last year's record of 537,000 tonnes, Meat and Livestock Australia's marketing brand, Australian Lamb, recently partnered with former MasterChef contestant Marion Grasby to encourage Australians to eat more lamb.
Among other campaigns in the US and around the world, MLA's Lambassador program has recruited high-profile food service professionals and butchers to promote high-quality and nutritious Australian lamb into more homes and restaurants.
Mr Elliott believes the most lucrative opportunities exist in the niche fine-dining food service market.
"Currently, lamb makes up less than one percent of overall meat sales in the US," he said.
"However, the millennial generation is beginning to show a willingness to include lamb in their diet, particularly through fine dining options."
Also potential for beef growth in the US
Lawton's report, The Meat We Eat also identified grass-fed beef as another niche US market opportunity for Australian producers.
"About 97pc of beef production in the US is grain-fed, which provides a niche but highly lucrative export opportunity for Australian grass-fed beef," he said.
MLA's 2017 US Consumer Tracker Survey found that 64pc of consumers believe grass-fed beef is better for the animals and 50pc consider it better for the environment.
Lawton said strong sustainability messaging around Australian beef and lamb would be key to cracking those US markets.
"The Australian red meat industry has the ability to produce red meat in a way that is socially, environmentally, and economically responsible, working with our land and upholding animal welfare standards that can't be matched by any of our major competitors anywhere throughout the world," he said.
The 2023 ICMJ US tour spanned three weeks, seven states, two inter-collegiate competitions and more than 40 industry experiences, exposing participants to the broad spectrum of the US red meat supply chain.
It was sponsored by MLA and the Australian Meat Processor Corporation and more than 130 students have taken an ICMJ US tour over the past 29 years.
After returning from the US, Mr Elliott took up a graduate position with Signature Beef, an opportunity he became aware of through his involvement in the ICMJ program.
"Being part of the ICMJ program has been an incredible opportunity and has opened so many doors for me, even at this early stage of my career.
"I would encourage anyone considering a career in agriculture to become involved with ICMJ and see for themselves the incredible pathways that it creates," Mr Smith said.
Mr Elliott's full report is available at: https://icmj.com.au/wp-content/uploads/2023/09/Consumer-Choice-and-Buying-Pressures_LawtonElliott_ICMJ-US-Trip-Report-2023.pdf