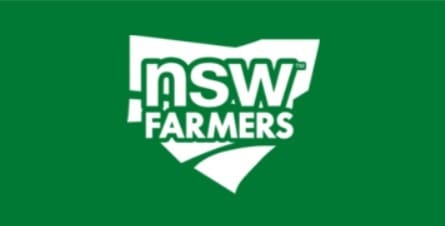 NEW South Wales farmers are being asked to have their say in the future of farming in a survey launched this week.
The state's leading agricultural association – NSW Farmers — has put out the call for members and non-members alike to have their say on the future of farming.
NSW Farmers has partnered with the Future Food Systems Cooperative Research Centre and the University of New England with a survey that seeks to understand the NSW agriculture sector can be grown to $30 billion in output by 2030.
NSW Farmers said agriculture is a major part of the state's economy, contributing more than $12 billion in 2020 alone, and the body is working with a range of stakeholders – from farmers to industry bodies and government – to set the sector on a bold growth trajectory and essentially double its productivity by 2030.
NSW Farmers vice president Xavier Martin said there were a number of opportunities to grow our farming sector over the next decade as we pursue the ambitious '30 by 30' target.
"This survey is an opportunity for farmers to have their say on the sector's future, and we urge them to be engaged in this exciting period for agriculture.
"We've had a favourable turn in seasonal conditions that have presented many short-term opportunities for the sector, and nationally agriculture is expected to grow a whopping $73 billion worth of produce this financial year, according to the Australian Bureau of Agricultural and Resource Economics and Sciences," he said.
"Looking longer term, we know roughly what the opportunities and barriers might be, but a big part of preparing for the future is hearing from the people we represent: farmers."
NSW Farmers has identified a number of issues that need to be addressed in seeking to achieve 30 by 30, including resilience, research and development, value-adding, infrastructure, biosecurity, technology, and water and land use planning.
"These are some of the headline areas of potential change in the decade ahead, and they each stand to influence the sector's growth," Mr Martin said.
"We want to hear directly from our state's farmers on what they think the helpers and hindrances will be moving forward as the agriculture sector seeks to expand its productivity."
To take the Farming Future survey click here.  Click here for more information on the $30 billion goal by 2030 on the NSW Farmers website.