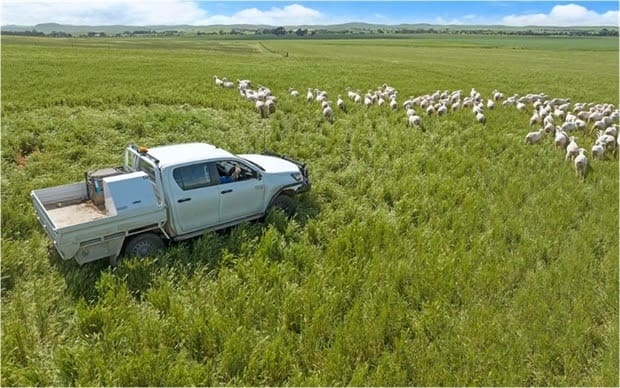 THE Handbury family's 2852 hectare prime lamb and cropping Saltbush Ag aggregation in South Australia's mid-north region has been sold for more than $33 million.
The 7047 acre holding comprising six properties around Booborowie and Leighton has been split up and sold to five local buyers, Ray White Rural SA said.
Ray White Rural South Australia principals Geoff Schell and Daniel Schell marketed the aggregation for the Handbury family who had made the decision to divest their farming assets in the highly productive mid-North to focus their enterprise in the south east of South Australia
"I have lived and worked in this area for over 30 years and we had strong interest from all over the country, with more than 100 enquiries during the marketing campaign," said Geoff Schell.
"It was such a great opportunity to invest in such a well-managed and large-scale farming operation in this highly regarded region of South Australia," he said.
Mr Schell said he conducted around 20 inspections and had received 19 written expressions of interest to purchase.
"The result is no surprise to us as the Booborowie / Leighton district is so highly recognised for its suitability and flexibility to broad enterprise options including growing cereals, oil seeds, legumes, hay production, prime lamb and wool production.
"This result is a strong sign of confidence in the local market for its reliability."
The aggregation focuses on integration from broadacre cropping and prime lamb production benefiting from scale, operational efficiency, fertile soils and strategic location within close proximity to markets.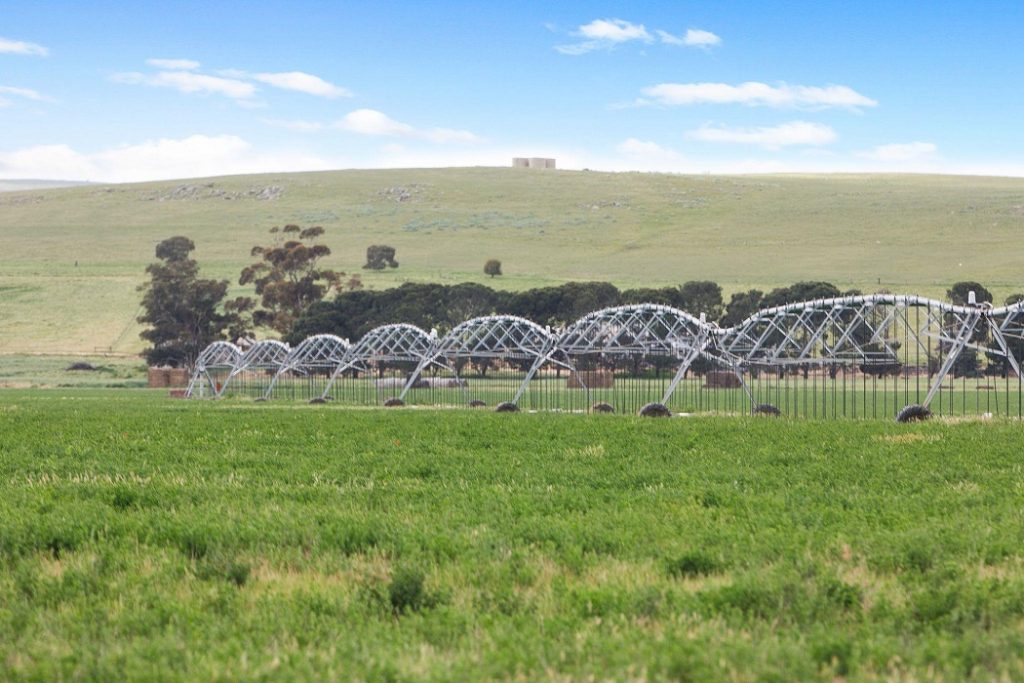 The infrastructure across the properties, includes two main homesteads, five additional homes, hay sheds, sheep feedlot, two shearing sheds, irrigation pivots, grain storage silos, workshops and other shedding.
Mr Schell said underground water was one of the key assets with supply from equipped bores, including irrigation bores.
Pastoralist Paddy Handbury and his family had owned the aggregation for around 27 years. The Handburys have been landowners in South Australia since they bought the famous Collinsville Merino and Poll Merino Stud in 1995.  They sold the stud in 2014.
Source – Ray White Rural South Australia.